From the Philippine Star (Feb 13):
Duterte's security team launches own website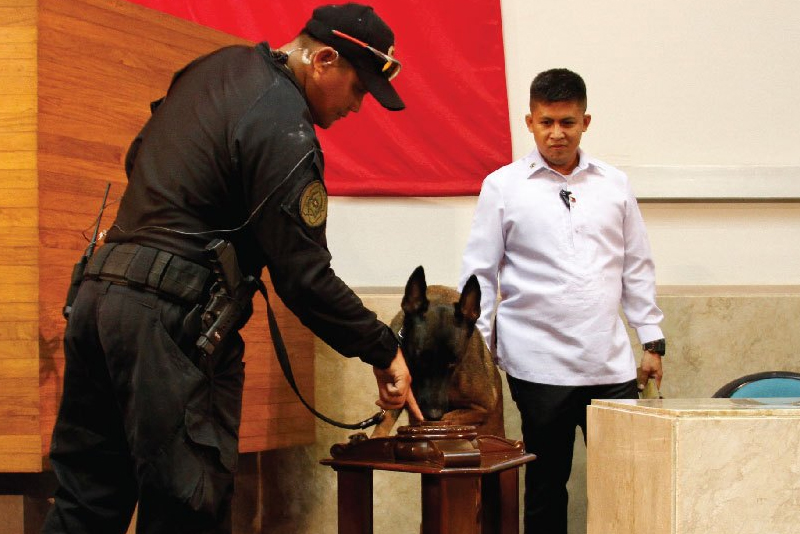 The Presidential Security Group, the lead agency providing security to the president and vice president, recently launched a website with a .com domain name. PSG photo
The team in charge of President Rodrigo Duterte's security recently launched its own website hoping to better communicate with government agencies.
Brig. Gen. Rolando Joselito Bautista, commander of the Presidential Security Group

, said at a ceremony last week that the website
PSGTroopers.com
will serve as a channel between the Office of the President's events management arm, the Philippine National Police and the Armed Forces.
The PSG is the agency in charge of providing security to the president and vice president, as well as their immediate families.
As the digital version of the PSGTroopers magazine, the website is expected to have news, photos, videos and updates on the team's projects and operations with other government agencies locally and abroad. It also aims to strengthen its credibility by having an online presence.
The site, however, is notably outside the gov.ph domain that usually marks government-run online properties.
Col. Michael Aquino, chief of staff of the PSG

, said readers can also expect information on security matters involving the presidency.
"The more credible information you disseminate online, the stronger your organization will be," Aquino added.
"This website would be an efficient platform to disseminate what we do—that we are not only here to to ensure the safety and security of the Commander in Chief and the President but also assist him and the Filipino in positively changing as well as uniting this country," Bautista said.
Bautista said, meanwhile, that the PSG has worked hand in hand with the president's projects such as his fight against illegal drugs and corruption since the start of the new administration.
PSGTroopers.com also launched related social media accounts with the handle "PSGTroopers."
http://www.philstar.com/nation/2017/02/13/1671848/dutertes-security-team-launches-own-website