From Rappler (Jan 14):
Bomb blast hits NGCP tower in Maguindanao
The bomb, which is planted on the post of Tower 26 in the town of Pagalungan, detonates at around 9:10 in the evening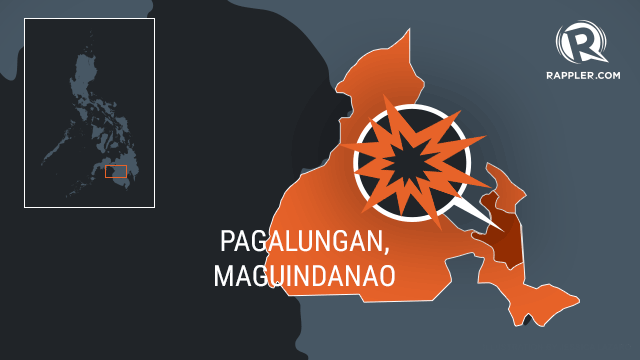 Several areas in North Cotabato and Maguindanao including Cotabato City were swallowed in darkness on Tuesday evening, January 13, after an improvised explosive device toppled a power transmission tower in Pagalungan town.
The bomb, which was planted on the post of Tower 26 in the town of Pagalungan, was detonated at around 9:10 in the evening, said 6th Infantry Division spokesperson Capt. Joan Petinglay.
"As of the moment most areas in Maguindnanao and North Cotabato is experiencing black out," Petinglay said.
Power distributer Cotabato Light posted on its Facebook page that the power outage was caused by a problem on the supply line.
State security forces were immediately deployed to secure the blast site and to facilitate the investigation to identify the perpetrators behind the incident.
Meanwhile it is still unknown if the power supply will be repaired and restored immediately.
Pending investigation, the military has not yet identified any possible angles but it has in the past consistently blamed the
Bangsamoro Islamic Freedom Fighters for the IED attacks in the province.
Abu Misry Mama, spokesman of the BIFF, denied the accusations claiming that they do not have gains in attacking civilians and non-military installations.
Presently leading an armed insurgency for the creation of an Islamic State in Mindanao, the BIFF broke away from the Moro Islamic Liberation Front after serious disagreements on the conduct of the peace negotiations with the government.
http://www.rappler.com/nation/80711-bomb-ngcp-tower-maguindanao