From the Philippine Star (Apr 30):
CHR recommends charges vs Cudia's peers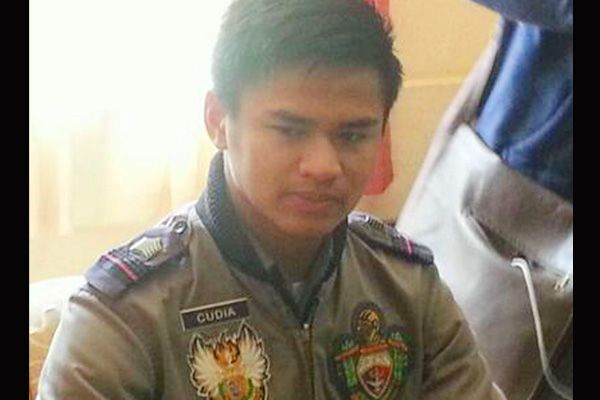 Philippine Military Academy Cadet 1st Class Jeff Aldrin Cudia. STAR file
The Commission on Human Rights (CHR) defended dismissed Philippine Military Academy (PMA) Cadet 1st Class Jeff Aldrin Cudia as it recommended criminal and administrative charges against the school's Honor Committee.
In a radio report on Wednesday, CHR chairperson Loretta Ann "Etta" Rosales said that the high-performing cadet was "not guilty" of PMA honor violations as he did not intend to deceive his instructors in stating his reason for tardiness in class.
Cudia was accused of lying, a breach of the PMA Honor Code subjecting him to a penalty of dismissal. The decision was made by the academy's Honor Committee consisting of Cudia's co-cadets, who are now members of the Armed Forces of the Philippines after graduating last March.
Rosales, who presented the agency's final report to the media, said that members of the committee should be sued for perjury.
The human rights advocate also criticized PMA's handling of Cudia's case and subsequent discharging for compromising the cadet's future as well as failing to execute due process.
Cudia was similarly recommended to be declared an alumnus of the academy and be confirmed as graduate.
Anavee Cudia protested PMA's unfair treatment of her brother when it decided to force him out of the academy for being two minutes tardy in a class and purportedly "lying" about it.
Cudia's status of being "dismissed" was changed to being "on leave" after an appeal of CHR.
His family also filed a petition before the Supreme Court pleading for a status quo ante order to stop the PMA Honor Committee's resolution to kick out Cudia from the Baguio City-based institution.
http://www.philstar.com/headlines/2014/04/30/1317812/chr-recommends-charges-vs-cudias-peers