From GMA News (Feb 23):
Militants bring mock PHL jail cell to Pemberton arraignment venue
Militants on Monday trooped to the Olongapo Hall of Justice with a mock "Philippine jail" cell for Lance Corporal Joseph Scott Pemberton, as they called for justice in the murder of transgender woman Jeffrey "Jennifer" Laude.
Photos tweeted by radio dzBB's Divine Reyes showed some of the militants wearing mock orange prison outfits behind the "Philippine jail."
"No special treatment for Pfc. Scott Pemberton... Scrap VFA!" read a streamer they brought.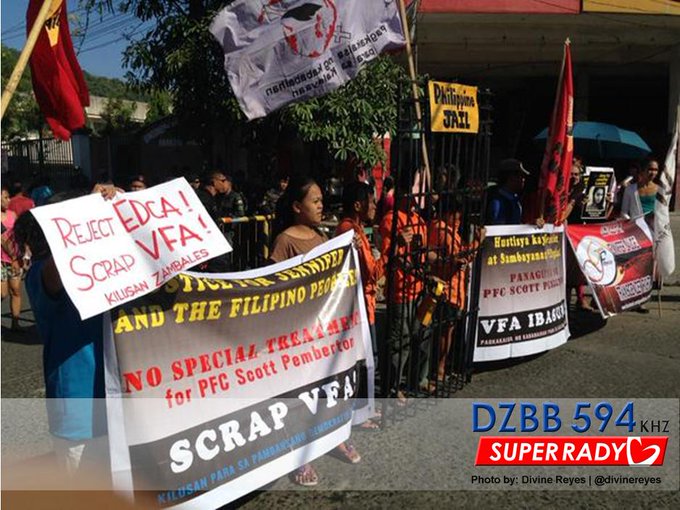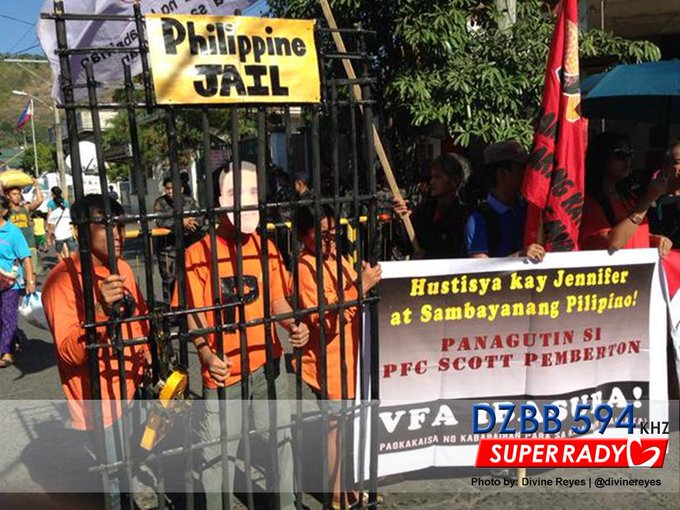 DZBB Super Radyo
@dzbb
Lumusob ang mga militante sa Olongapo Hall of Justice para igiit ang pagpapanagot kay Pemberton. | via @divinereyes
They also brought streamers and placards calling for the scrapping of the Visiting Forces Agreement and Enhanced Defense Cooperation Agreement.
Militant groups had earlier called for Pemberton to be placed in Philippine custody. Pemberton faces murder charges for the killing of Laude late last year.