From Rappler (Aug 28):
Local terror leader escapes after jail attack in Lanao del Sur
(UPDATED) Authorities believe that the attack was carried by members of the local terrorist gang Maute Group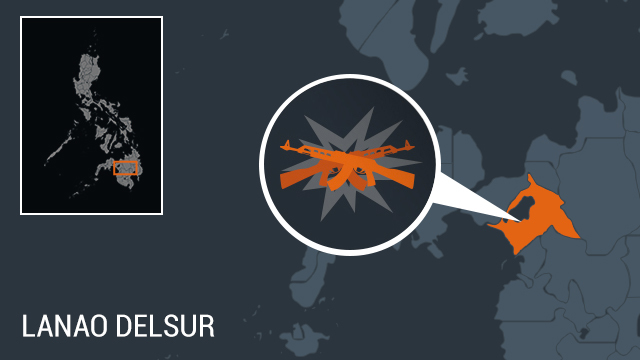 Members of a local terrorist groups escaped the Lanao del Sur Provincial Jail on Saturday, August 27, after 20 fully armed men stormed the prison, located in Marawi City.
"Heavily armed men wielding RPGs, Soviet-made AK 47, M16 rifles and other high-powered weapon stormed Lanao Sur Provincial Jail in Marawi City Saturday afternoon and freed 8 recently arrested members of an alleged local terror group,"
police said in a statement Sunday, August 28.
Authorities believe that the attack was carried by members of the local terrorist gang

Maute Group

, in their attempt to free their leader
Hashim Balawag Maute.
"Clearly this is a rescue operation aimed at freeing their members,"
Marawi City Chief of Police Chief Inspector Parson Asadil said.
"Our accounting showed that 23 prisoners escaped during the assault," Asadil said.
Asadil said that the armed men even carried rocket propelled grenades which they used to attack the provincial jail.
The 8 members of the Maute group were just arrested Monday, August 22, after they were detained for carrying weapons and improvised explosive devices (IEDs) in Lumbayanague, Lanao del Sur.
Those detained including Maute, the leader of the Maute Group who has pledged allegiance to the Islamic State (ISIS); Abdul Jabbar Tominaman Macabading; Jamil Batoa Amerul; Muhammad Sianodin Mulok; and Omar Khalil.
The men were reportedly involved in various terrorist activities in Lanao del Sur.
They also arrested 3 women, identified as Nasifa Pundug, the alleged wife Hashim Maute; Hafidah Romato Maute; and Norhanna Balawag Maute.
Lanao del Sur Provincial Police Director Senior Supt. Agustin Tello also added that the armed men also took Jail Officer 3 Modasir Manwar as they left the area. Manwar was later freed in Barangay Calocan, Marawi City, 3 hours after the attack.
The attackers also took away one M16 and one M14 assault rifle, and burned a provincial jail vehicle which they used as one of their getaway vehicles.
The group used a total of 4 getaway vehicles, including the jail-owned vehicle, which they all abandoned at the lake shore of Barangay Calocan in Marawi City. The suspects and the escapees then rode motorboats to escape to an unknown location.
"These escapees pose serious threat to public safety and must be prevented from sowing further terror," PNP Regional Director PCSupt Noel Constantino was quoted in the police statement as saying.
The military and the police are conducting hot pursuit operations.
http://www.rappler.com/nation/144405-prionsers-escape-jail-raid-lanao-del-sur