From the Philippine Star (Sep 22):
MILF sees 'almost zero' chance for BBL passage by yearend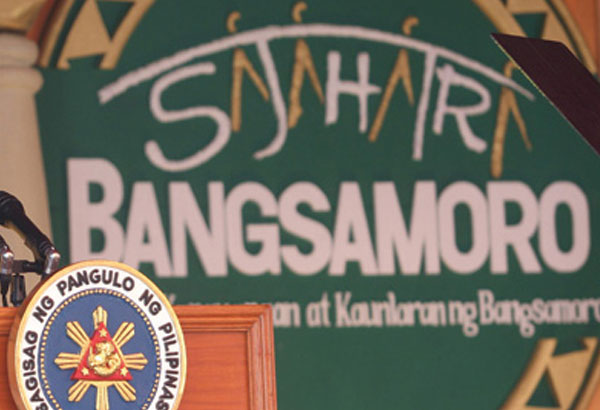 The Bangsamoro Transition Commission (BTC) had drafted the Bangsamoro Bill based on the Framework Agreement on the Bangsamoro (FAB) signed in 2012 and the Comprehensive Agreement on the Bangsamoro (CAB) in 2014.Philstar.com/File photo
The Moro Islamic Liberation Front (MILF) on Tuesday acknowledged there is "almost zero" possibility now for the proposed Bangsamoro Basic Law (BBL) to get through the legislative mills of the two chambers of Congress before yearend.
"But we are not losing hope. The President of the Philippines had certified it as an urgent bill," said the MILF's chief negotiator, Muhaquer Iqbal.
Iqbal said they now see an "almost zero" chance for the draft BBL to get enacted into law in the coming weeks.
He reiterated the MILF's rejection of a "watered down BBL," or any version lesser in essence than the charter of the Autonomous Region in Muslim Mindanao (ARMM), the Republic Act 9054.
"We have told the government about that," he said.
The draft BBL, crafted by the Iqbal-led Bangsamoro Transition Commission (BTC), is the enabling measure for the replacement of ARMM with a Bangsamoro entity based on two compacts between the government and the MILF - the Framework Agreement on Bangsamoro (FAB) and the Comprehensive Agreement on Bangsamoro (CAB).
Iqbal said the House of Representatives and the Senate have different revised versions of the bill the BTC drafted based on all agreements between the MILF and the government.
ARMM Gov. Mujiv Hataman on Monday night told The STAR, during a fellowship gathering of military officials and journalists at the Army's Camp Siongco in Maguindanao's Datu Odin town, he is certain the draft BBL would be enacted into law before yearend.
"We, incumbent regional officials, remain pat in our position to turn over the ARMM, its assets and personnel to the national government and to the MILF once the BBL is approved," Hataman said.
The Hataman administration is a staunch supporter of the diplomatic dealings of President Benigno Aquino III with the MILF.
Hataman said he has no doubt on the sincerity of President Aquino to uphold government's responsibility to comply with both the FAB and CAB.
"We are ready to step down and facilitate a transition from ARMM to a new Bangsamoro entity. It is a price we will not hesitate to pay for the sake of peace, lasting peace in our homeland," Hataman said.
The ARMM covers Maguindanao and Lanao del Sur, which are both in mainland Mindanao, the island provinces of Basilan, Sulu and Tawi-Tawi, and the cities of Lamitan and Marawi.
The ARMM provinces and cities are to become the territorial core of an MILF-led Bangsamoro entity once the draft BBL is approved and ratified via a plebiscite to be administered in its proposed area of coverage.
http://www.philstar.com/headlines/2015/09/22/1502744/milf-sees-almost-zero-chance-bbl-passage-yearend