From ABS-CBN (Nov 3):
Court orders lifting of arrest warrant vs Misuari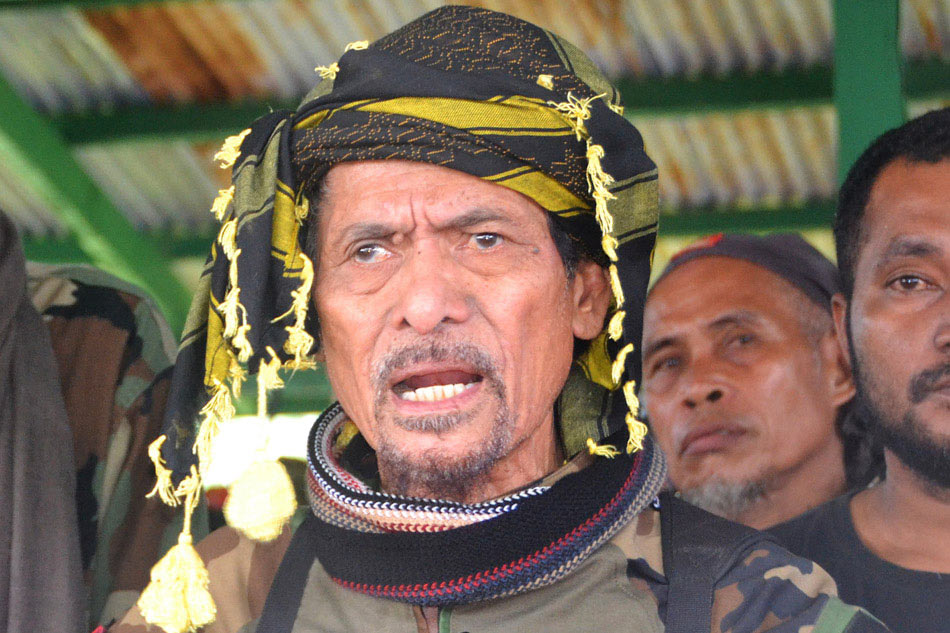 Moro National Liberation Front (MNLF) chariman Nur Misuari speaks during the turn-over ceremony of Norwegian kidnap victim Kjartan Sekkingstad to government officials in Indanan town, Sulu province on September 18, 2016. Nickee Butlangan, AFP
A local court has ordered the lifting of the arrest warrant against Moro National Liberation Front founding chairman Nur Misuari in connection with the bloody Zamboanga City siege in 2013.
No less than Presidential Peace Adviser Jesus Dureza met Misuari in Jolo, Sulu Thursday to hand over the court order lifting the arrest warrant. The order was signed by Pasig Regional Trial Court branch 158 Judge Maria Rowena Modesto San Pedro.
A DZMM report said MNLF forces accompanied Misuari during the meeting. The report said that after the meeting. Dureza and Misuari both boarded a private jet en route to Manila.
President Rodrigo Duterte earlier ordered government forces
not to implement
the arrest order against Misuari ahead of peace negotiations with Moro groups in Mindanao.
For his part, Misuari thanked Duterte for the lifting of the arrest order, saying it proves he had nothing to do with Zamboanga City siege.
http://news.abs-cbn.com/news/11/03/16/court-orders-lifting-of-arrest-warrant-vs-misuari