From ABS-CBN (Jan 11):
Cops arrest suspect in killing of 8 fishermen
ZAMBOANGA -
Law enforcers have arrested a suspect in the killing of eight fishermen in waters off Sitio Laud, Siromon Island, Zamboanga City.
Suspect Midzfar Nuno was arrested Tuesday in a buy bust operation for possessing three sachets of alleged shabu, a grenade and marked money.
Investigators said Nuno was also involved in the sea-jacking of a motorized pumpboat, hacking and killing of 8 fishermen. A Coast Guard official earlier said five armed men on a speed boat participated in the killing of the fishermen off Laud Siromon island Monday night.
Police Chief Inspector Ramon Bautista, Jr. of Police Station 2 in Barangay Curuan said
Nuno is the top 2 drug personality in the area and is accused of throwing a grenade at a police station last year.
The suspect, however, vehemently denied allegations that he was involved in the massacre of the eight fishermen.
He said he was at home resting when the police came and arrested him for possession of illegal items. He also denied that the grenade and the drugs were his.
Police are set to file a complaint against Nuno for violation of the Comprehensive Dangerous Drugs Act, and for illegal possession of explosives.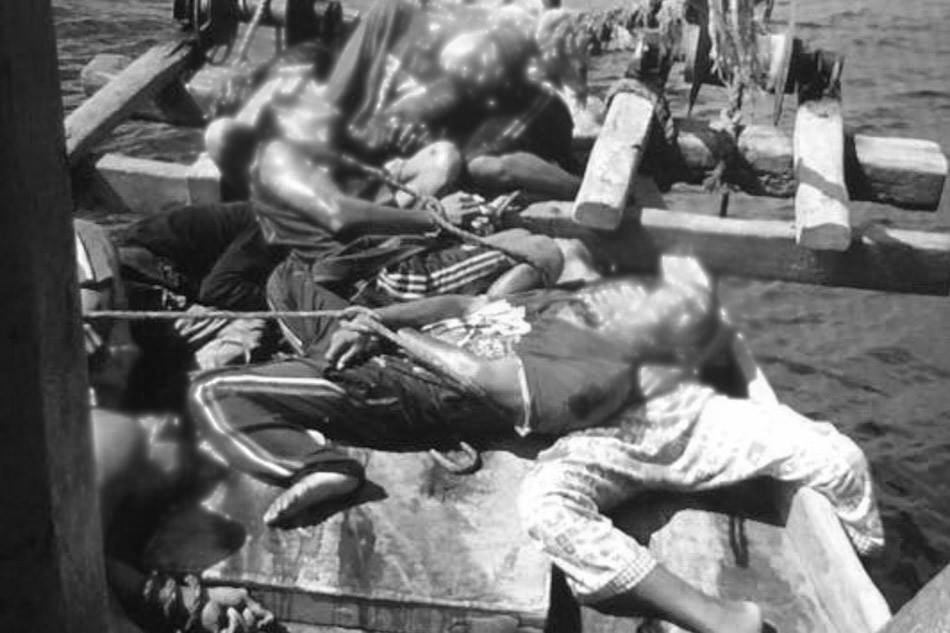 Meanwhile, families of the eight slain fishermen continue to flock to a local funeral parlor to mourn the loss of their loved ones.
Eva Bagalonon, 39, lost her son and husband in the incident. Her eldest son, 19-year old Nani, will have to work extra hard to feed his other 6 siblings, all still studying.
Eva said while she still fears for her son's life when he continues fishing, the family does not have a choice since it is the only work that her husband taught their children. She urged the local government to help her family.
Thelma Sevilla expressed anger with the way her brother-in-law was killed. She said she saw hack and bullet wounds on the head and other parts of the victims' bodies. She urged authorities to arrest the suspects at the soonest possible time.
The remains of the fishermen will be brought home to Barangay Sangali for their wake.
http://news.abs-cbn.com/news/01/11/17/cops-arrest-suspect-in-killing-of-8-fishermen