From Rappler (Mar 30):
China slams PH 'hype' over West PH Sea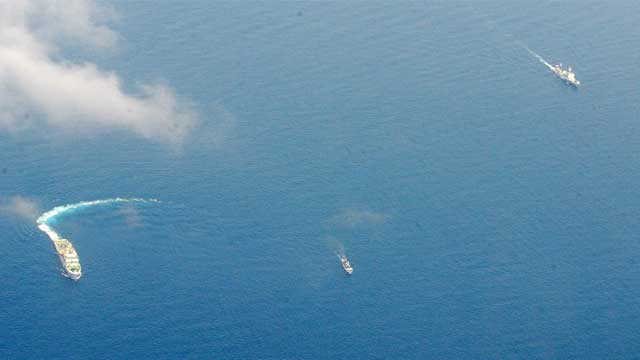 China
denounced the "hype" the Philippines created in the West Philippine Sea (South China Sea) a day before Manila submits on Sunday, March 30, its historic
pleading against Beijing
.
Chinese Foreign Ministry spokesman Hong Lei made this statement after a Philippine ship successfully reached the disputed Ayungin Shoal (Ren'ai Reef) on Saturday, March 29, despite China's efforts to block it.
Hong said the "Philippines' action aimed to hype up the South China Sea issue, so as to serve its attempt to illegally seize the Ren'ai Reef," China's state-run Xinhua news agency reported.
"The Philippines' action cannot change the fact that China owns sovereignty over the Nansha (Spratly) Islands, including the Ren'ai Reef, and cannot shake China's resolve to safeguard its national sovereignty, said the spokesman," according to Xinhua.
The Philippines, however, has dismissed China's statements.
In a statement on Saturday, DFA spokesman Charles Jose said, "We condemn the harassment by the Chinese coast guard of our civilian vessels which are on their way to Ayungin Shoal to resupply provisions to our personnel stationed there."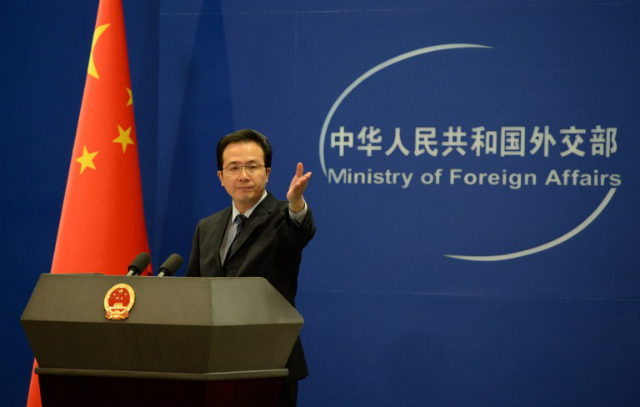 PH vs China 'threat'
The DFA stressed that Ayungin Shoal "is part of the Philippines' continental shelf." Therefore the Philippines "has sovereign rights and jurisdiction over it."
"We demand that China cease taking actions that are a threat to our security," Jose added.
It will file the memorial in relation to its historic case against China, filed in 2013, over the West Philippine Sea.
Philippine Foreign Secretary Albert del Rosario said the memorial, more than 100 pages long, contains "very convincing" evidence against China's claims over the West Philippine Sea.
Del Rosario is set to brief the media about the memorial at 2:30 pm on Sunday.
China
's claims encroach on the Philippines' exclusive economic zone (EEZ), an area 200 nautical miles from a country's baselines within which a state has the sovereign rights to explore and exploit, and conserve and manage natural resources, among others. (READ:

What's at stake in our case vs China

)
The Philippines says Ayungin is within its EEZ.
http://www.rappler.com/nation/54236-china-slams-ph-hype-west-ph-sea