From Rappler (Sep 23):
#notinmyname: Muslims use social media to fight ISIS
'Tell ISIS that they can't murder in your name,' says a social media campaign against the 'ideology of hate'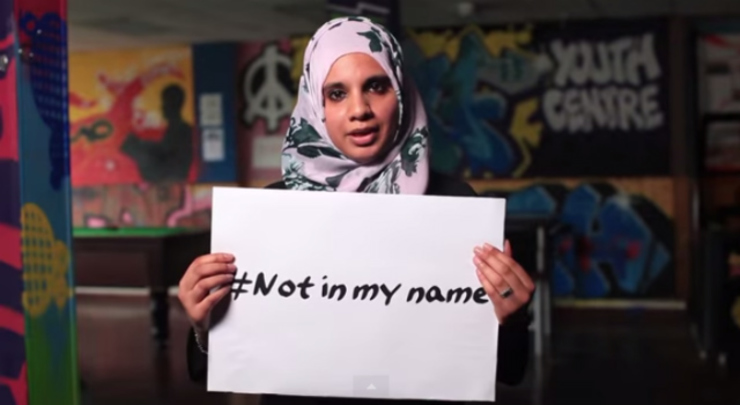 The London-based Active Change Foundation (ACF) leads Muslims in denouncing ISIS: #notinmyname.
On its website, the ACF urged Muslims to use "#notinmyname" on Twitter "to denounce their violent actions in your own words." "Let your voice be heard rejecting the ideology of hate," the advocacy group said.
"Islam teaches peace, respect, and love. ISIS is hiding behind a false Islam. It's nothing to do with what we stand for. Tell ISIS that they can't murder in your name," it explained.
The 11-year-old ACF said #notinmyname "is open to all British Muslims to support," even as the hashtag has gained attention beyond London.
Published on the ACF website, a minute-long Youtube video also introduced the campaign – with Muslims of different ages, men and women, taking turns in condemning ISIS.
"The ISIS does not represent Islam or any Muslim, because it's totally un-Islamic, because you're killing innocent people, because you're unjust. We must all unite together and try to stop this group from damaging Islam and damaging Muslims," the Muslims said in a collective statement.
"Because your leader is a liar," they also told ISIS.
'New machine to recruit militants'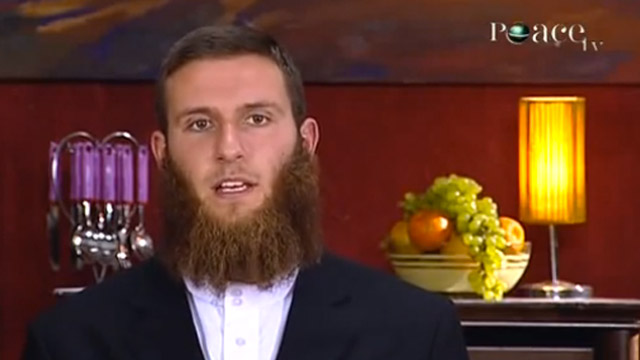 The #notinmyname campaign came as the ISIS ideology, according to a
report by Rappler's Maria Ressa
, "is spreading fast on social media."
The head of Indonesia's National Counter-Terrorism Agency, Ansyaad Mbai, has called social media "the new machine to recruit militants."
An example comes from 29-year-old Australian national Musa Cerantonio, whom the Philippines
deported in July
, and whom Rappler
reported to have used social media
"effectively to encourage terrorism and urge Muslims to join the jihad in Syria and Iraq."
The Bangsamoro Islamic Freedom Fighters, a rebel group in the Philippines,
has also claimed
it formed an alliance with ISIS through social media.
ISIS, which declared a caliphate in a region straddling the Iraq-Syria border,
has beheaded
two US journalists and a British aid worker.
Various countries,
including the Philippines
, have slammed ISIS.
The leader of the world's 1.2 billion Catholics, Pope Francis,
has also condemned the extremists
. Quoting his predecessor John Paul II, Francis said, "To kill in the name of God is a grave sacrilege."