From Rappler (Jun 24):
Abu Sayyaf medics undergo inquest for rebellion
One of the suspects is a nurse from Jolo, Sulu, who was supposedly on his way to treat wounded Abu Sayyaf members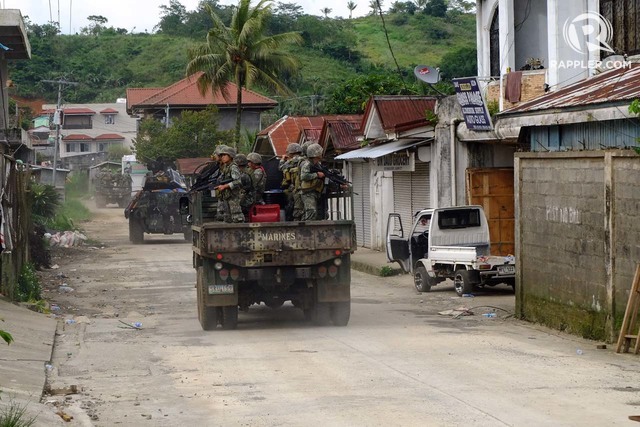 Two suspected medics of the Abu Sayyaf Group (ASG) arrested on Thursday have undergone inquest proceedings for rebellion in Cagayan de Oro City, the Department of Justice (DOJ) said on Saturday, June 24.
Jadzrie Harad Saabdula and Jamal Kalib

Jamil were arrested on Thursday in Pagadian City, Zamboanga del Sur, while at a pharmacy buying what looked like stocks of antibiotics, pain relievers, and other post-traumatic medicines.
Justice Undersecretary Erickson Balmes confirmed on Saturday that Saabdula and Kalib were turned over to the panel of prosecutors in Cagayan de Oro
designated to handle cases related to the Marawi siege
.
"Saabdula is a nurse from Jolo, Sulu, who went AWOL and was arrested buying a large volume of medicines (pain reliever, antibiotics, etc). He allegedly provided medical aid to the combatants,"
Balmes said.
Saabdula is the brother of an Abu Sayya leader, Nadzmi Saabdula alias Commander Global, who was killed in the attempted jailbreak in Camp Bagong Diwa in Taguig City in 2005.
Abu Sayyaf members were believed to joined forces with the Maute Group in the ongoing clashes in Marawi City. Abu Sayyaf leader Isnilon Hapilon was the
target
of a military pursuit on May 23 that triggered the clashes, and eventually, the declaration of martial law in Mindanao.