From ABS-CBN (Jan 23):
What MILF learned from the Mamasapano incident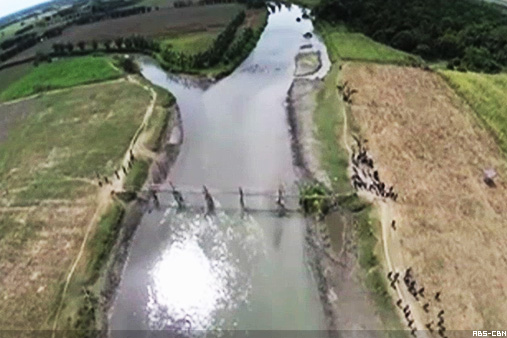 The Moro Islamic Liberation Front (MILF) shared the lessons that they learned from the Mamasapano incident last year.
MILF Bangsamoro Islamic Armed Forces Spokesman Von Al-Haq

told ABS-CBN News on Friday that coordination and following the mechanisms of the peace process are some of the things they have learned and realized from the tragic event.
The incident also placed the Bangsamoro Basic Law (BBL) at risk, which is one thing that should be looked into right now, Al-Haq added.
The official is also hopeful that no similar incident will happen in the future, which is why he calls on the people to pray for the resolution of the Bangsamoro problem as well as the souls of those who died.
Meanwhile, the MILF continuously monitors the situation on the ground and the lives of the families of the MILF combatants who died in the Mamasapano clash.
Al-Haq said they have also extended assistance to the bereaved families and the injured combatants.
He also admitted that trauma still remains following the Mamasapano clash.
Forty-four members of the Special Action Force (SAF) of the Philippine National Police (PNP) and 18 members of the MILF were killed in the "
misencounter
" between the Philippine National Police - Special Action Force (PNP-SAF) and the 105th Base Command of the MILF's Bangsamoro Islamic Armed Forces in Mamasapano, Maguindanao on January 25, 2015.
http://news.abs-cbn.com/nation/regions/01/22/16/what-milf-learned-from-the-mamasapano-incident