From ABS-CBN (Sep 18, 2019):
Duterte honors 8 soldiers killed in clashes with Abu Sayyaf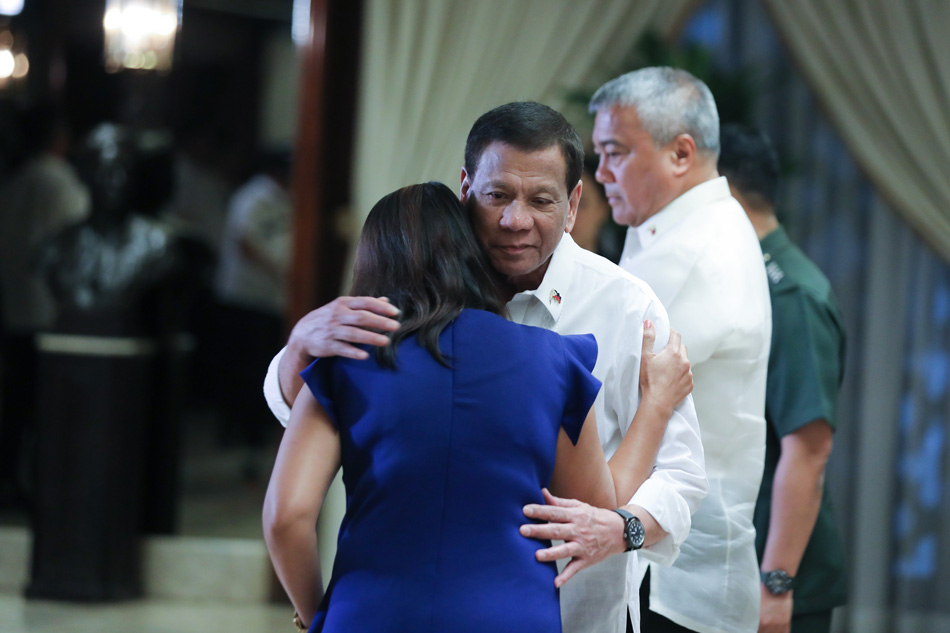 President Rodrigo Duterte condoles with the kin of one of the killed soldiers as he posthumously awards the Order of Lapu-Lapu Rank of Kalasag during a ceremony at the Malacañang Palace on Sept. 17, 2019. Alfred Frias, Presidential Photo
President Rodrigo Duterte posthumously conferred Monday the Order of Lapu-Lapu, Rank of Kalasag on 8 soldiers who died in clashes with local terror group Abu Sayyaf.

Families of the slain soldiers received the award during a ceremony at the Malacañang Palace.

Soldiers honored included TSgt. Alberto P. Garde, SSgt. Jayson C. Sawit, SSgt. Aldam S. Baginda, SSgt. Kasir J. Riban, Cpl. Nelson Vidal, and Pfc. Jake A. Ameglio. They were killed during a firefight with the Abu Sayyaf in Sumisip, Basilan on Nov. 8, 2017.
Pfc. Emie Pumicpic and Pfc. Benhar Ahajul, who died during a clash with the local terror group on Aug. 7, 2016, were also conferred the award.
The Order of Lapu-Lapu, Rank of Kalasag is awarded to Filipinos who lost their lives as a direct result of their participation in an activity pursuant to a campaign or advocacy of the President.
Malacañang said President Duterte assured the families of the slain soldiers of support for their housing needs as well for the education of their children.
Read More:
Rodrigo Duterte
AFP
Order of Lapu-Lapu
https://news.abs-cbn.com/news/09/18/19/duterte-honors-8-soldiers-killed-in-clashes-with-abu-sayyaf