From the Philippine Daily Inquirer (May 6):
PH Navy warship to participate in international maritime show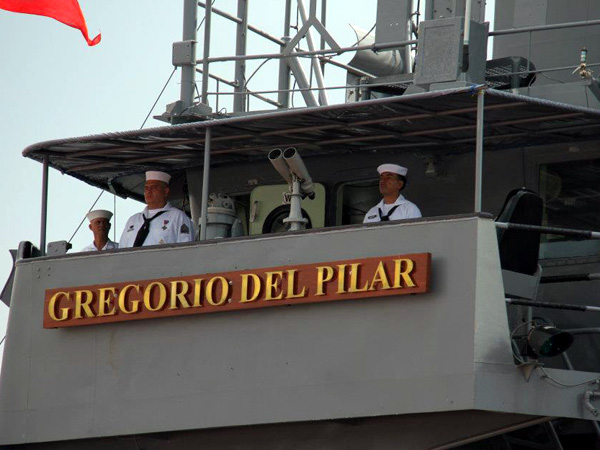 The BRP Gregorio del Pilar (fILE Photo by FRANCES MANGOSING / INQUIRER.net)
The Philippine Navy's warship BRP Gregorio del Pilar (FF-15) will participate in the International Maritime Defense Exhibition (IMDEX 2017) in Singapore later in May.
In a news advisory, the Navy said that a send off ceremony for the 235 members of the contingent would be held on Saturday (May 6) at Pier 13 at the South Harbor in Manila.
The IMDEX 2017 will be held on May 16 to 18 in Changi.
According to Capt, Donn Anthony Miraflor, commander of Naval Task Group 80.5, the IMDEX is the "premier dedicated maritime defense show" serving the Asia Pacific Region. It will be the 11th in the series.
The event is also serves a trade fair and conference for military leaders from the maritime sector.
https://globalnation.inquirer.net/156134/ph-navy-warship-participate-international-maritime-show