From Rappler (Oct 25):
Ombudsman suspends Sulu Governor Tan, father and brother
The order covers Sulu's political kingpin, Sakur Tan, who's no longer in office but will have to pay a fine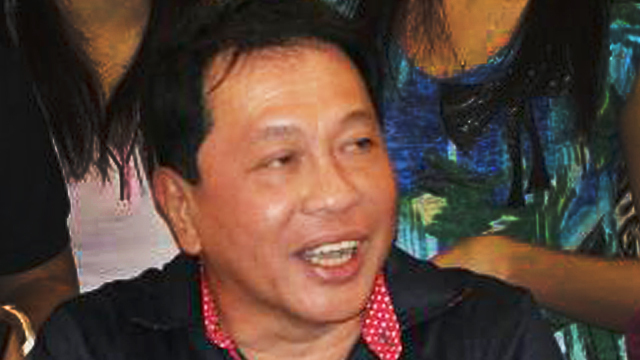 KINGPIN. Former Sulu vice governor Abdusakur "Sakur" Tan is punished by the Ombudsman. Photo from Tan's Facebook
The Ombudsman has ordered the suspension of Sulu Governor Abdusakur Tan II and his brother, Maimbung Mayor Samier Abubakar Tan, over alleged improper declaration of their statement of assets, liabilities, and net worth.
Also ordered suspended was their father, Sulu's political kingpin and former vice governor Abdusakur Tan. But since he's no longer in public office following his defeat in the 2016 regional elections, Tan was just ordered to pay a fine equivalent to his 6-month salary.
In a 6-page decision released on Tuesday, October 25, the Ombudsman said it found the former vice governor and Mayor Tan guilty of non-filing or improper filing of their statements of assets, liabilities, and net worth (SALNs) for several years, together with another respondent, Lugus, Sulu municipal mayor Al-Zhudurie L. Asmadun. They were suspended for 6 months without pay.
Governor Tan II, on the other hand, was found guilty of simple neglect of duty due to his failure to execute under oath his 2013 and 2014 SALNs. He was suspended for one month without pay.
The Ombudsman asked the Department of the Interior and Local Government to implement the order immediately.
The administrative cases were based on a complaint filed in 2015 by Temogen Tulawie, who ran for Sulu governor but lost to Tan II in the last elections.
Based on a probe by the Ombudsman-Mindanao Case Records Evaluation, Monitoring, and Enforcement Bureau, the Tan patriarch only filed his SALNs for years 2012 and 2013 although he served 3 full terms as governor from 2001 to 2013.
Mayor Samier Tan was found to have submitted his SALNs for 2012 to 2014 but none for 2010 and 2011.
Tawi-Tawi exec
In a separate ruling, Ombudsman Conchita Carpio Morales approved the indictment of former Tawi-Tawi vice governor now Representative Ruby Sahali Tan on 6 counts of violations of Section 8 of RA 6713.
Investigators found that all SALNs filed by Sahali from 2007 to 2011 were filed three months beyond the April 30 deadline. Likewise, no record of her 2012 SALN was found.
The Ombudsman held that "failure to file the SALN within the period set under the law is tantamount to non-filing."
"Wherefore, there exists probable cause to indict respondent [Ruby Sahali] for six counts of violation of Section 8 of Republic Act No. 6713. Let the corresponding information be filed with the Sandiganbayan," the Ombudsman said.