From the Philippine Star (Apr 6):
Army doctors cited for performance in campaign against BIFF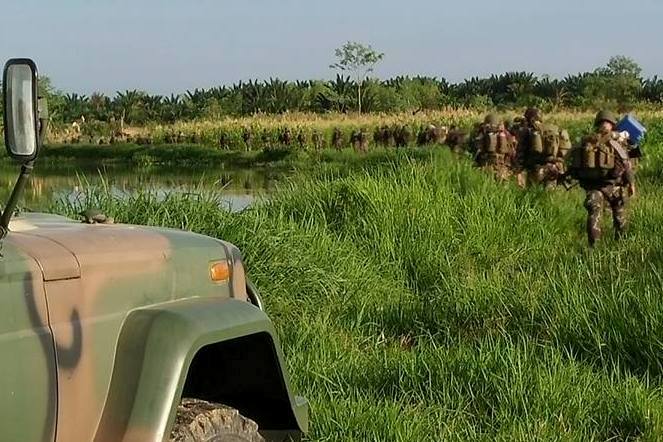 The Army's 33rd Infantry Battalion on patrol in Datu Salibo, Maguindanao. The STAR/John Unson, file
The Army's 6th Infantry Division on Tuesday awarded merit medals to two military doctors for exemplary performance at the height of recent encounters between soldiers and bandits in Datu Salibo, Maguindanao.
Maj. Gen. Edmundo Pangilinan, division commander, pinned medals on the uniforms of Captains Leo Carlo Mayo and Edmundo Bañaga, in the presence of reporters and officers from different 6th ID units.
Pangilinan said the two deserved the medals for their meritorious treatment of soldiers wounded in encounters, from between late January to March, with members of the outlawed Bangsamoro Islamic Freedom Fighters.
The hostilities in Datu Salibo were sparked by a BIFF attack on workers engaged in a flood control project in the town after the construction firm they work for declined to shell out "protection money."
The incident led to a seven-week military operation to clear Datu Salibo of bandits. The clashes left five soldiers dead and more than 30 others wounded, among them Marines.
Officials on Wednesday hoisted the Philippine flag in Barangay Tee in Datu Salibo, a former bastion of the BIFF now controlled by Army units.
Local officials confirmed to reporters that no fewer than 30 BIFF bandits were killed in the military's clearing operations in Datu Salibo.
Pangilinan said the soldiers hit by bullets and injured by improvised explosives detonated by bandits recovered quickly with the help of the two military doctors.