From ABS-CBN (Aug 14):
Butig: The birthplace of the Mautes
Before there was Marawi, there was Butig.
A small town hall surrounded by a basketball court, a wet market and a plaza comprise Butig's town center. Butig is a sixth-class municipality with a population of 17,000. This town in Lanao Del Sur belongs to the 10 poorest municipalities in the country. This is where the Maute brothers grew up and spent their childhood.
It is also where the Mautes first made their name.
The terrorist group led by the Maute brothers, who by then had pledged allegiance to the Islamic State of Iraq and Syria (ISIS), first attacked the town in February 2016, leaving 3 soldiers and around 20 terrorists killed. The military regained control of the group's camp and declared victory over the terrorists.
In November 2016, the Maute Group attacked the town again, and held it for 3 days, during which, they raised the black ISIS flag in the town hall. All 17,000 residents evacuated to neighboring towns, but the military again repulsed the invasion.
These 2 major battles left the town in shambles, the schools and mosques destroyed, and families displaced. What did not destroy the Maute Group only made them stronger. They went into hiding and resurfaced only in May 2017 this time to take Marawi City.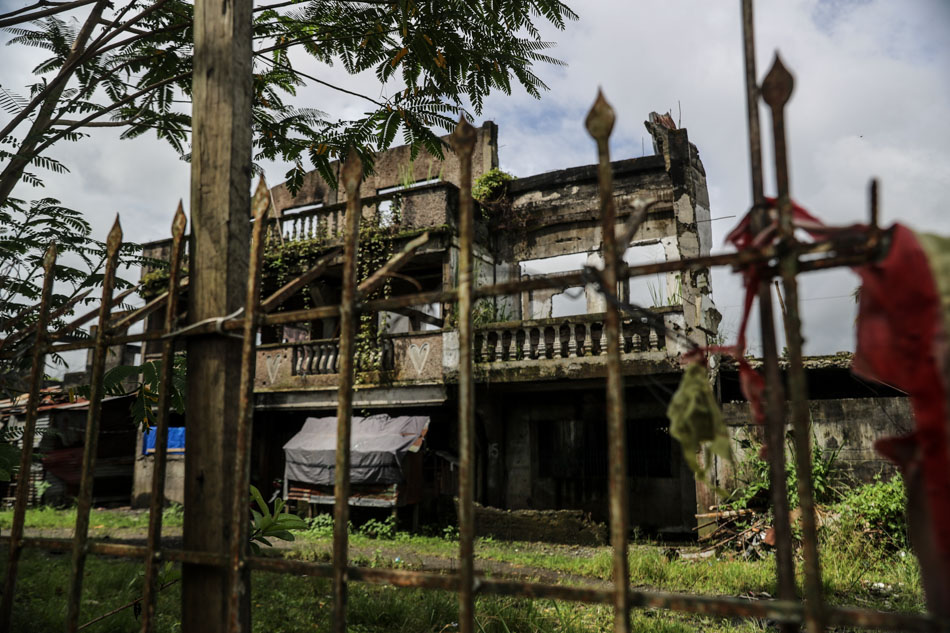 The 2-storey home of the Maute family in Butig, with its shell completely damaged, is left with its concrete facade standing. This is where Cayamora and Farhanna raised the Maute brothers. Jonathan Cellona, ABS-CBN News
Watch "Di Ka Pasisiil," an ABS-CBN documentary on the Marawi siege on Sunday, 3:30pm on ABS-CBN
http://news.abs-cbn.com/focus/multimedia/slideshow/08/13/17/butig-the-birthplace-of-the-mautes