From Rappler (Sep 1):
LOOK: Japanese Navy flotilla visits Philippines
The Escort Flotilla Four of the Japan Maritime Self-Defense Force (JMSDF) arrived at the Alava Wharf in Subic Bay on Saturday, September 1, for a goodwill visit to the Philippines.
The fleet is composed of helicopter carrier Japanese Ship (JS) Kaga (DDH-184) with 5 embarked SH-60K patrol helicopters, an Akizuki-class destroyer JS Suzutsuki (DD-117), and a Murasame-class destroyer JS Inazuma (DD-105).
Around 850 officers and crew are in the Japanese delegation, the Philippine Navy said in a statement.
President Rodrigo Duterte was set to tour JS Kaga late Saturday afternoon.
The JMSDF's visit will be until Wednesday, September 5.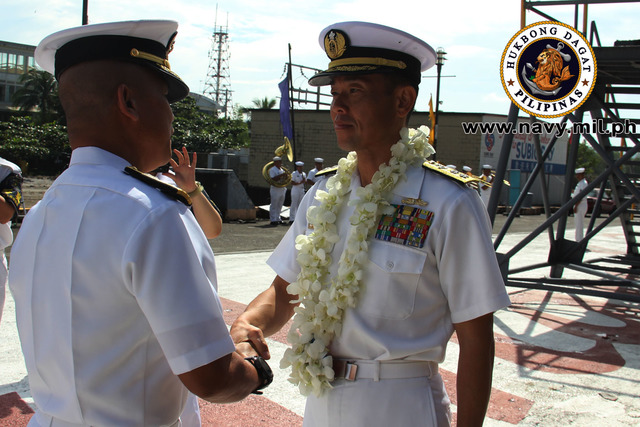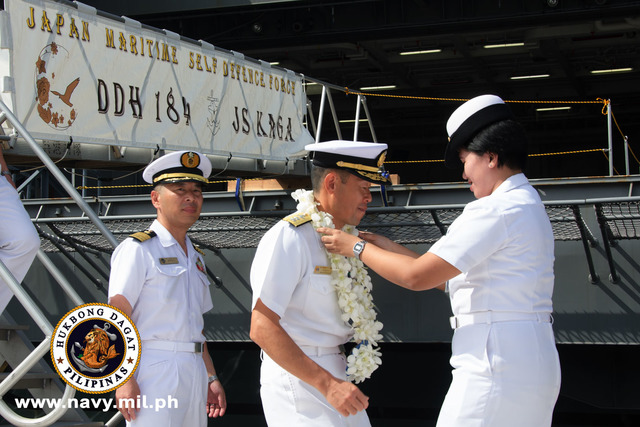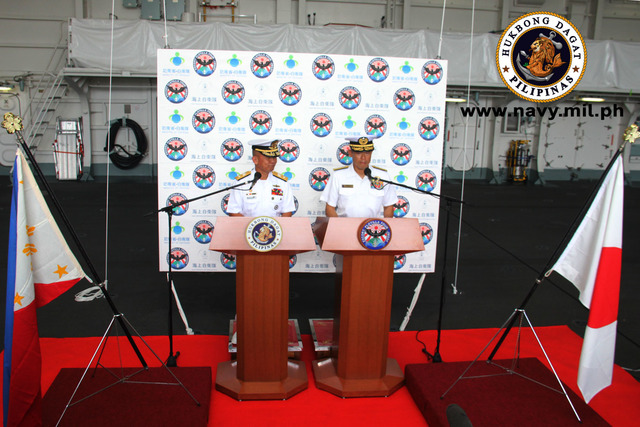 The Philippine Navy delegation headed by Commodore Antonio Palces, who is also the Commander of the Sealift Amphibious Force, welcomed the flotilla.
In a ceremony, Palces said that the Philippine and Japanese navies "share strategic partnership and common interest of a peaceful and stable region and rules-based approach to international engagements and resolution to conflict."
Rear Admiral Tatsuya Fukuda, the Japanese flotilla commander, said that the Escort Flotilla Four's deployment "is intended to improve operational capability and promote interoperability and cooperation with partner navies, while contributing to peace and stability in the Indo-Pacific region."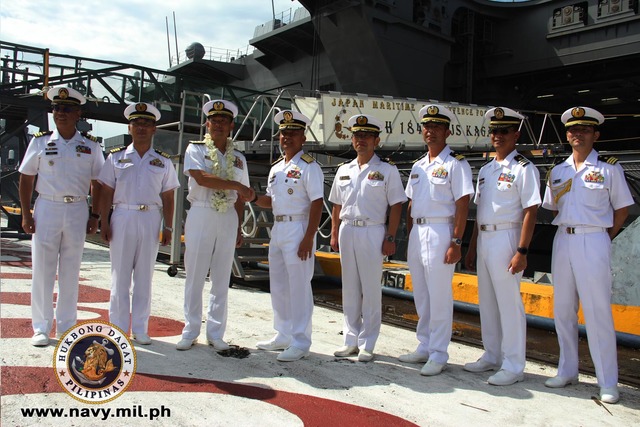 A series of confidence-building activities between the two navies will take place in the following days, said the Philippine Navy. These include courtesy calls, a shipboard tour, lectures, reciprocal receptions, and sports events.
https://www.rappler.com/nation/210909-photos-japanese-navy-flotilla-visit-philippines-september-1-2018