From the Mindanao Examiner (Oct 14):
MNLF now says it won't go to war over new Bangsamoro region in Mindanao
A former Libyan firebrand
Nur Misuari
, whose group has opposed Manila's peace deal with the rival Moro Islamic Liberation Front,
doused fears that it could spark a new war in the southern Philippines
. Misuari - who heads a faction of the Moro National Liberation Front that signed a peace agreement with the government in September 1996 –
made the assurance during a meeting with Sulu Gov. Sakur Tan in Zamboanga City over the weekend
. Misuari is opposing the new autonomous political entity called Bangsamoro that Manila and the MILF have agreed.... Misuari was quoted by the Philippine media as saying that the new Bangsamoro autonomous region could spark unrest and may lead to war in Mindanao. "
I was misunderstood. What I said was the framework (of the peace deal) might be a recipe for a crisis which may include war,"
Misuari told Tan.... If I want hostilities to resume, why would I announce it? A person who understands war knows that the element of surprise is very important; I would have kept silent if that was what my intention. In fact, I am running for ARMM governor this coming May 2013 polls. I am a politician now, we only want what is good for our people," Misuari said....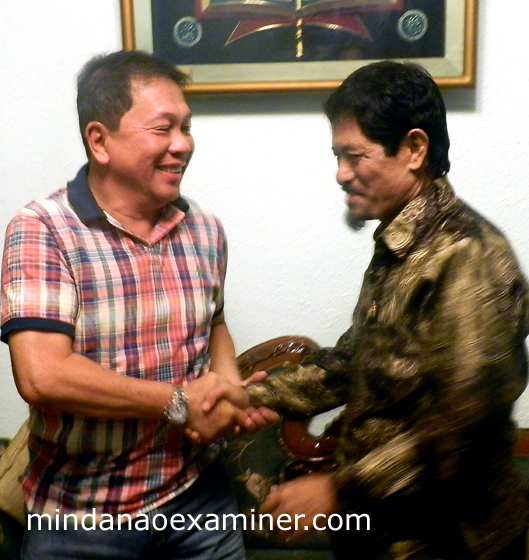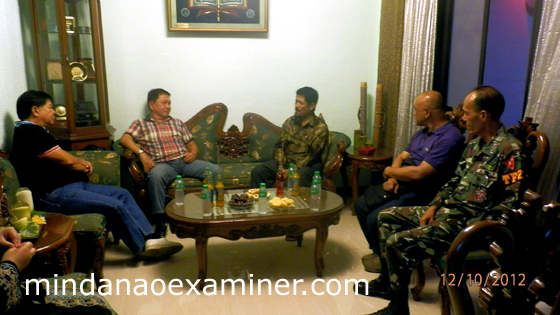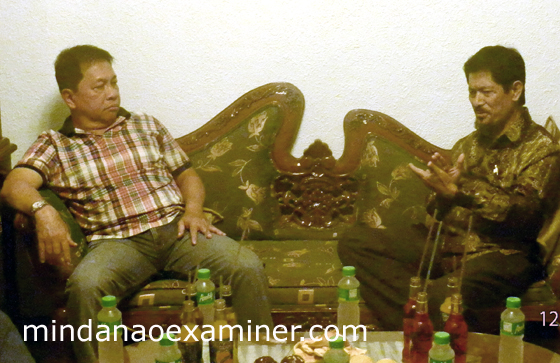 Photos released to the regional newspaper Mindanao Examiner by the Sulu provincial government show MNLF chairman Nur Misuari speaks to Sulu Governor Sakur Tan during a one-on-one meeting in Zamboanga City over the weekend. Misuari assures Tan that they will not resort to war despite the MNLF opposition to the new Bangsamoro autonomous region which shall replace the existing Autonomous Region in Muslim Mindanao.
http://mindanaoexaminer.com/news.php?news_id=20121014021519