From ABS-CBN (May 13, 2020):
Joma Sison: Duterte deflecting blame for handling of COVID-19 crisis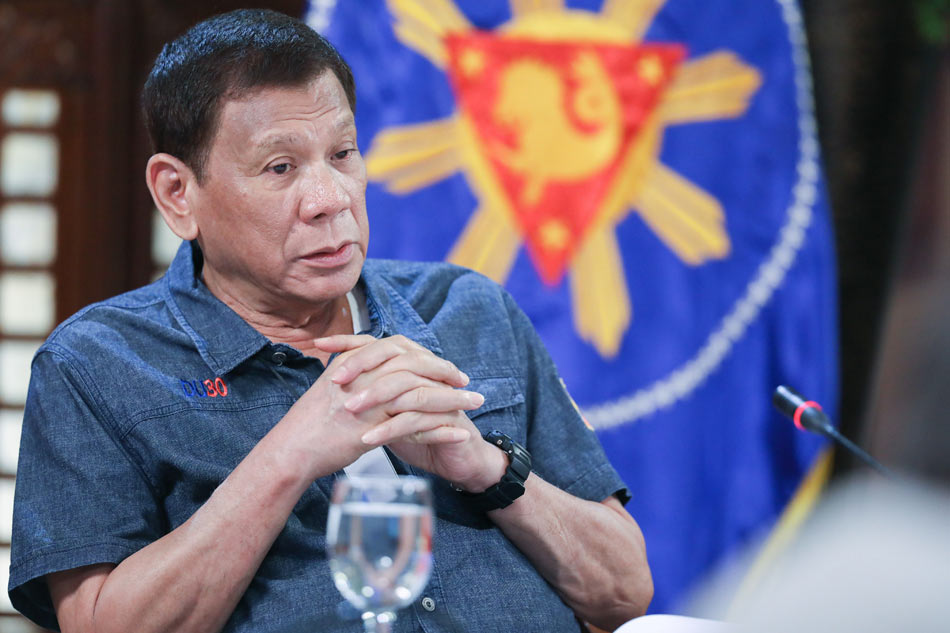 President Rodrigo Duterte holds a meeting with members of the Inter-Agency Task Force on the Emerging Infectious Diseases (IATF-EID) at the Malago Clubhouse in Malacañang on May 11, 2020. Ace Morandante, Presidential Photo
President Rodrigo Duterte's P2-million bounty offer against communist leaders is his way of deflecting blame from alleged mismanagement of the COVID-19 crisis, communist rebel leader Jose Maria Sison said Tuesday.

The founder of the Communist Party of the Philippines (CPP) also claimed that this would lead to an increase in civilian casualties.

"Duterte thinks that he is clever in offering cash reward for the killing of NPA commanders as a way of further corrupting his armed loyalists and deflecting attention from his gross incompetence and failure to perform the tasks for effecting the medical solution in the fight against COVID-19," Sison said in a statement.

"Like his previous order to shoot dead any violator of the lockdown, his order to kill NPA commanders will result in the murder of many innocent people," he added.

'Ilibing ko na kayo': Duterte orders soldiers, cops to shoot dead 'troublemakers' amid lockdown
Duterte's response to the COVID-19 crisis, Sison said, has been characterized by inadequate medical supplies, lack of mass testing, and death of healthcare workers.
"Duterte has made a rambling and inane multimedia broadcast every week during the lockdown but he has not given any rational plan for the use of P275 billion. And there has been no accounting of the disbursement of these funds," added Sison, also the chief political consultant of the National Democratic Front of the Philippines (NDFP).
Duterte dangles P2 million reward for killing, capture of communist leaders
In a taped public address, Duterte offered a P2-million bounty to anyone who would kill or capture a "top commander" of communist rebels.
(If you kill or point where a commander is, tell me and you will have P2 million, as long as it's a top commander.)
To date, the Philippines has recorded 11,350 COVID-19 infections, of whom 751 died while 2,106 recovered.
As of May 10, the government has tested more than 158,000 people for the virus out of a population of around 108 million.