From Rappler (Nov 21):
Army officer, soldier shot dead in Zambo ambush
Gunmen attack a military vehicle in Danas, Zamboanga del Sur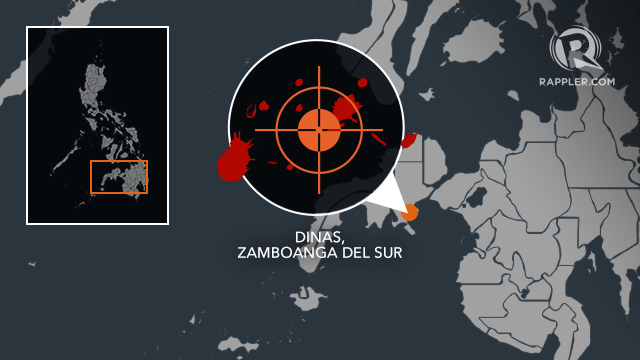 Gunmen ambushed a military vehicle in Dinas, Zamboanga del Sur on Monday, November 21, killing at least 2 soldiers – an Army lieutenant and one enlisted man – and wounding 2 others, initial reports said.
The troops belong to the Philippine Army's
53rd infantry battalion
, according initial reports from the Western Mindanao Command based in Zamboanga City.
They were attacked as their vehicle was passing through Dinas town at around 8:30 am.
The identities of the casualties were not immediately reported, but

one of the dead is an Army officer,

according to Senior Superintendent Sofronio Ecaldre, police chief of Zamboanga del Sur.