From the Philippine Star (Jan 23):
Another drone found off Cagayan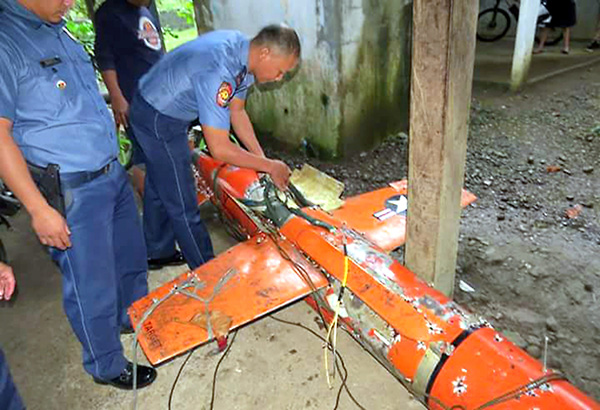 Police officers check a drone recovered off Santa Ana town in Cagayan yesterday. RAYMUND CATINDIG
Another drone believed to be owned by the US Navy was found by fishermen off Sta. Ana, Cagayan Wednesday.
The 3.5-meter drone was similar to the one found earlier in Masbate, which the US embassy said was an aerial target of the US Navy.
The embassy said the BQM-74E aerial target did not carry weapons and was not used for surveillance.
It said it was being used by surface ships and aircraft during a military exercise held in Guam.
"It was meant to help train sailors in a realistic environment that provides the best possible training," the US embassy said.
Sta. Ana police chief Senior Inspector Darwin Urani said the miniature plane with star markings on both wings was turned over to them by the fishermen.
Jackson Orteza, 37, said he found the drone floating off Barangay Tangatan at around 11:20 a.m.
http://www.philstar.com/headlines/2015/01/23/1415795/another-drone-found-cagayan