From the Philippine Star (Nov 11):
NPA burns South Cotabato construction firm's backhoe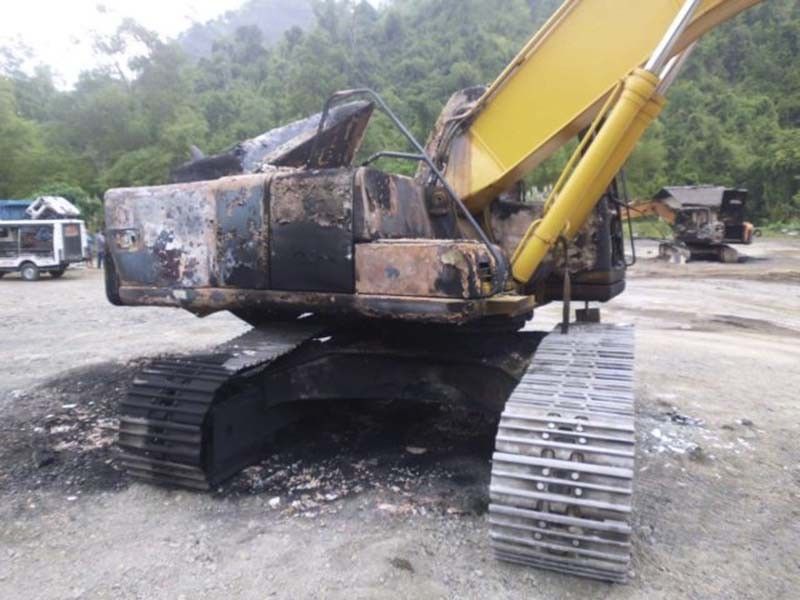 In this file photo, a burned backhoe excavator is seen after a suspected NPA attack in Butuan in 2017.


Communist rebels

set on fire late Friday a P6-million backhoe excavator of a construction firm in South Cotabato that refused to pay "protection money," police said.

Superintendent Aldrin Gonzalez, spokesman of the Police Regional Office-12, said Sunday that

10 New People's Army guerrillas

were behind the burning of the backhoe excavator of Gemma Construction Company in Lake Sebu town.

The rebels reportedly barged into the equipment depot of the firm at Barangay Lamfugon in Lake Sebu, herded workers at gunpoint in one spot and set the unit on fire.

The firm has lost more than P30 million in heavy equipment to NPA arson attacks in the past three years.



Gonzalez said they have received reports from local officials that the rebels who burned the backhoe excavator are from the

NPA's Guerilla Front 73.



The group is known for burning buses and equipment of construction firms whose owners refuse to shell out money, he said.
https://www.philstar.com/nation/2018/11/11/1867701/npa-burns-south-cotabato-construction-firms-backhoe