From Rappler (Jun 6):
Mautes' father, 4 others arrested in Davao City
(3rd UPDATE) The 5 are intercepted at a Task Force Davao checkpoint in Davao City, hometown of President Rodrigo Duterte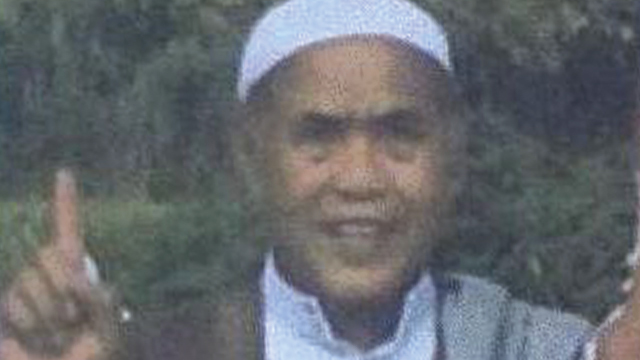 NABBED IN DAVAO. File photo of Cayamora Maute.
(3rd UPDATE) – Police and military on Tuesday, June 6, arrested in Davao City the father of the Maute brothers and 4 other individuals believed to be linked to the local Maute terrorist group.
In a report, the Philippine National Police (PNP) said policemen and soldiers intercepted Cayamora Maute, "father of Abdullah Maute, the eldest of the Maute brothers" said to be behind the attacks in Marawi and nearby areas. (READ:
Who is Cayamora Maute?
)
The arrests were made at a checkpoint in Toril, Davao City, around 10 am on Tuesday.
The others arrested were identified as Benzarali Tingao, Norjannah Balawag Maute, Kongan Alfonso Balawag, and Aljon Salazar Ismael.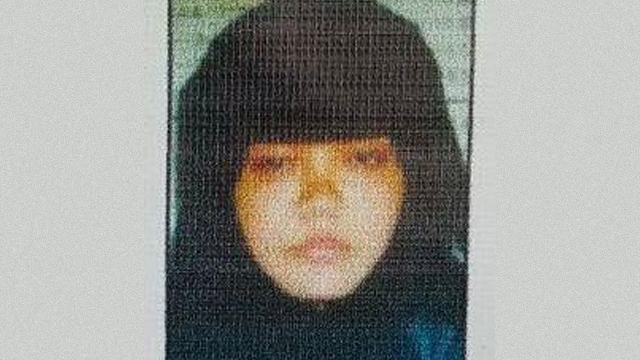 ARRESTED TOO. File photo of Norjannah (or Norhana) Maute.
Norjannah Balawag Maute is said to be Cayamora Maute's daughter.
According to initial reports, Benzarali Tingao is Norjannah's husband while Kongan Alfonso Balawag is Cayamora Maute's wife. Ismael was identified as the driver of the black van they were riding.
Both Cayamora and Norjannah Maute are in the "wanted" list released by the Philippine police.
The 5 were brought to the Davao City Police Office.
Medical treatment?
Benito de Leon, Davao City public safety and security command center chief, told Rappler that Cayamora Maute was reportedly seeking medical treatment in Davao City.
From a hotel in Cotabato, he was reportedly picked up by a van and was supposed to be brought to the regional hospital in Tagum. They left Cotabato at about 5 am.
The vehicle caught the attention of authorities manning the checkpoint when it turned on hazard lights and overtook several vehicles. Cayamora was seated in the backseat in between his wife and daughter when their vehicle was flagged.
The arrest of the alleged Maute Group members was announced in a joint police and military press conference Tuesday afternoon in Davao City.
The Maute Group, said to be
linked to the Islamic State (ISIS)
, is behind the clashes that erupted in Marawi City, which prompted President Rodrigo Duterte to
declare martial law
over the whole of Mindanao.
http://www.rappler.com/nation/172148-maute-father-arrested-davao-city