From the Mindanao Examiner (Nov 2):
Wanted ex-Philippine Army general appeals criminal case
One of the Philippines' most wanted fugitive, retired army commander Jovito Palparan, has asked the asked the Court of Appeals to stop the Bulacan Regional Trial Court from proceeding with his trial in connection with his alleged involvement in the disappearance of two University of the Philippines students in 2006,
a state media said. It said Palparan, a former army major general, and his co-accused retired army sergeant Rizal Hilario, asked the CA through their legal counsels, to issue a temporary restraining order against the Bulacan RTC.... The government has put up a P2 million rewards for the capture of Palparan. Others who were implicated in the case – Sergeant Edgardo Osorio and Lt. Col. Felipe Anotado - have surrendered already surrendered.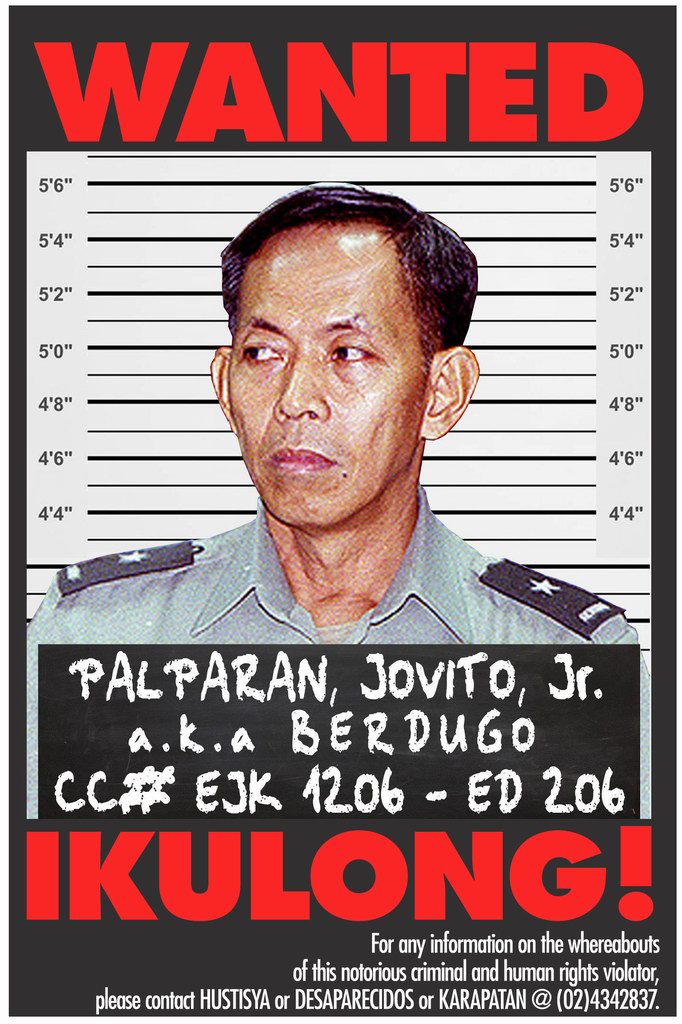 http://mindanaoexaminer.com/news.php?news_id=20121102023645