From ABS-CBN (Nov 28):
JASIG no longer in effect, says Dureza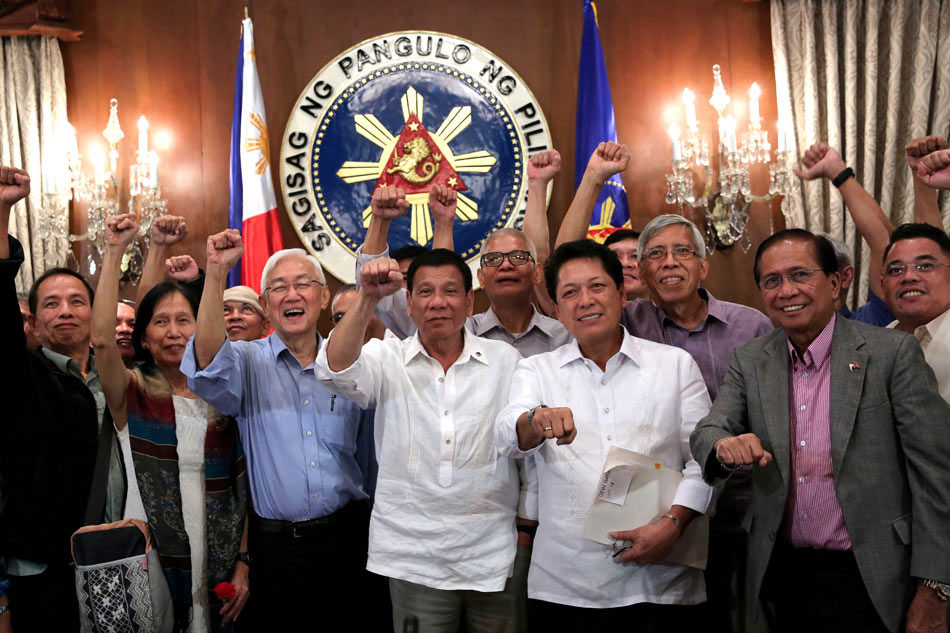 President Rodrigo Duterte in a meeting with Communist Party of the Philippines leaders Benito and Wilma Tiamzon, and other officials of the National Democratic Front in Malacañang in September 2016. ABS-CBN News/file photo
MANILA- Presidential Adviser on the Peace Process Jesus Dureza on Tuesday said the Joint Agreement on Safety and Immunity Guarantees (JASIG) is deemed no longer in effect because the government has terminated peace talks with communist rebels.
Speaking to ANC, Dureza explained that issuing a written notice of termination of the JASIG to communist rebels is no longer necessary since President Rodrigo Duterte has already issued Proclamation No. 360, ending talks with the National Democratic Front.
"No less than the President issued a proclamation terminating with finality the peace negotiation so all other accessory agreements like the JASIG are deemed also terminated,"
Dureza said.
The JASIG is a key agreement between the government and the NDF which guarantees the legal immunity of rebel peace negotiators.
With the agreement no longer effective, this means peace consultants of the communist movement who were protected by the JASIG can now be arrested if they have pending criminal cases.
Dureza added that the President "really went out of his way before" for the peace negotiations but decided to terminate it due to continuous attacks by New People's Army rebels.
"He (Duterte) came to a point where he said there is no more enabling environment that will be conducive to the continuation of peace negotiations so he decided to cancel it finally," Dureza said.
Duterte last week said one of the reasons peace talks between the government and the communist rebels collapsed is the latter's goal to form a coalition government with his administration.
Sison also labeled Duterte as the top terrorist in the Philippines for being responsible for the "mass murder" of drug suspects, among others.
http://news.abs-cbn.com/focus/11/28/17/jasig-no-longer-in-effect-says-dureza