From the Philippine Star (Jun 30):
2 Abus surrender to military in Basilan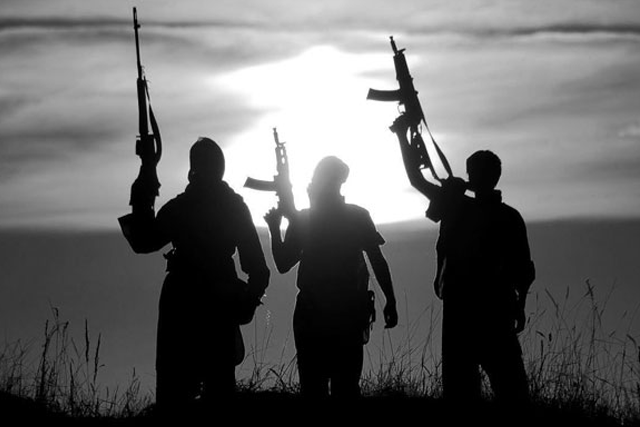 One of the Abu Sayyaf members who surrendered said that he escaped from provincial jail twice. Philstar.com/File photo
Two Abu Sayyaf members, one of them bolted twice from the jail, surrendered to the military forces in Basilan Thursday, according to security officials.
Col. Juvymax Uy, commander of the Joint Task Force Basilan, said Serham Hasim Akkalun and Hapid Madjakin, both Basilan-based Abu Sayyaf members, yielded about 4 p.m. to the elements of the 13th Special Forces Company in Barangay Guinanta, Albarka town.
The two Abu Sayyaf members also surrendered an M1 Garand rifle and a clip of live ammunition.
During the tactical debriefing, Akkalun said that he bolted from provincial jail twice during the jailbreak incidents on Dec. 13, 2009 and Jan. 27, 2015.
Madjakin, on the other hand, revealed that he is an Abu Sayyaf member under the late sub-leader Long Malat.The surrender of Akkalun and Madjakin brought the number of Abu Sayyaf surrenderees to 98.
Sixty-six others, on the other hand, were apprehended by security forces since January this year following an all-out military campaign launched by the Joint Task Forces under the Western Mindanao Command (Wesmincom).
Lt. Gen. Carlito Galvez Jr., Wesmincom chief, said the relentless campaign against the Abu Sayyaf also resulted to the deaths of 94 members of the Abu Sayyaf group and recovery of 148 firearms.
Galvez welcomed the surrender of the Abu Sayyaf members, who will be provided the opportunity to live normal lives again.
Galvez also said that they will continue their operations and integrate their efforts with different stakeholders to beef up security in Mindanao.
http://www.philstar.com/nation/2017/06/30/1715044/2-abus-surrender-military-basilan