From ABS-CBN (Apr 29):
1 killed, 3 hurt as NPA attack factories, ranch in Davao City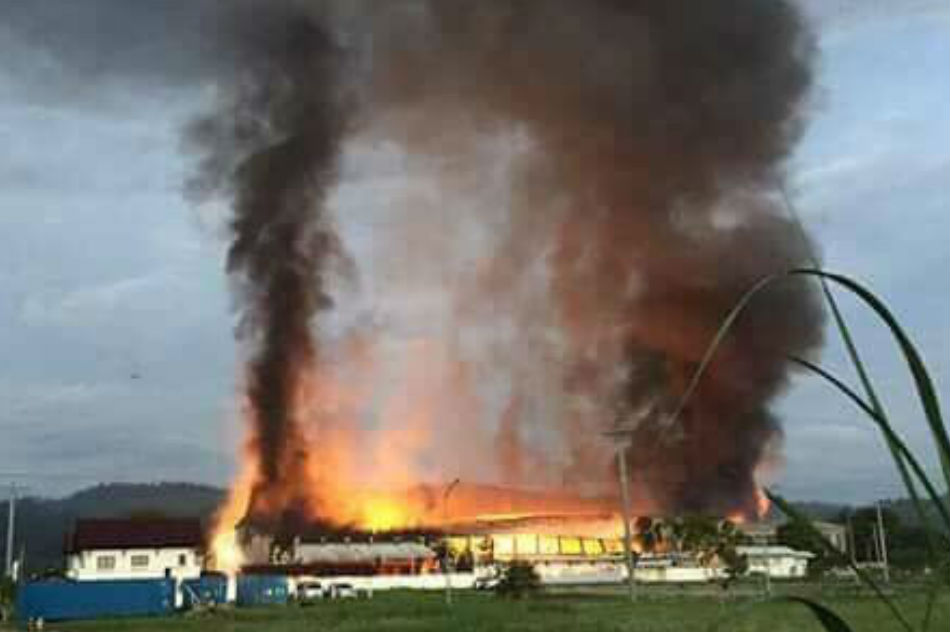 Image courtesy of Rogelyn Batuampo
A suspected member of the New People's Army (NPA) was killed while two others were injured in separate attacks here on Saturday.
Communist rebels attacked the Lapanday Foods Corp, torching equipment and disarming security guards. A security guard was wounded.
The rebels said they disarmed security guards at Lapanday's 2 box plants in Barangay Mandug before setting fire to several equipment.
Pictures taken by Rogelyn Batuampo showed thick smoke coming from the Lapanday compound in Barangay Mandug.
The NPA also attacked the Macondray plastic plant in Barangay Bunawan and disarmed security guards.
The rebels also seized 3 high-powered firearms at the Lorenzo ranch in Barangay Pangyan, Calinan at past 3 a.m.
The ranch's security guard was injured in the incident. Police said a suspected NPA rebel was killed in the incident.
A spokesman for the NPA said the attacks "served as punitive action against the Lorenzos for their numerous crimes against agricultural workers, peasants and Lumad."
The attack was carried out while the Philippines is hosting the 30th
ASEAN Summit
in Manila.
In an interview, Davao City Mayor Sara Duterte confirmed that the attack was perpetrated by NPA rebels.
Asked if the attack was connected with the visit of Indonesian President Joko Widodo Davao or the 30th ASEAN Summit, she said: "I am sure they planned it maybe in relation to that or in relation to Labor Day."
http://news.abs-cbn.com/news/04/29/17/1-killed-3-hurt-as-npa-attack-factories-ranch-in-davao-city