From Antara News (Aug 1):
Indonesian FM calls Philippines govt to monitor hostage crisis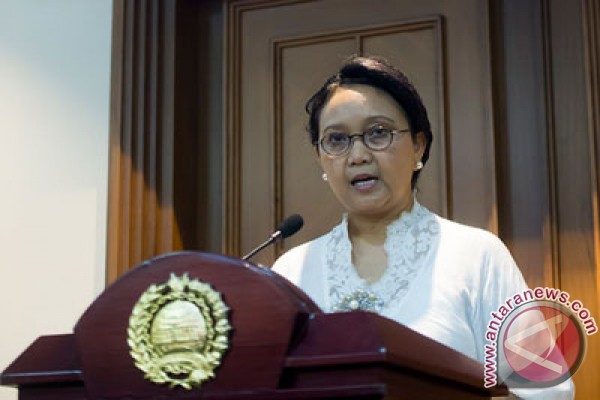 Minister Retno LP Marsudi. (ANTARA/Widodo S. Jusuf)
Indonesian Foreign Affairs Minister Retno Marsudi contacted the Philippines government on Sunday (July 31) to monitor the condition of a number of Indonesian citizens abducted by an armed group in the Philippines.
"We continue to communicate with the Philippines government to monitor and to free the Indonesian citizens held by an armed group in the Philippines,"
Retno Marsudi said here Monday.
The foreign ministry also continued to communicate with the families of the hostages to inform them about their condition.
According to the information obtained, the Indonesian crew members are in good condition, she noted.
"We will keep you informed of any progress related to the hostages," the minister remarked.
Meanwhile, Coordinating Minister for Political, Legal and Security Affairs Wiranto urged the Indonesian people to give him time to settle the problem.
"Let me work optimally to address the case," the minister said.
Earlier, last June, Minister Marsudi had revealed that two vessels a tugboat named Charles 001 and a scow called Robby 152 were hijacked by two different armed groups in two stages, at around 11:30 a.m. and 12:45 p.m. local time.
After the hijacking, six Indonesian crew members and the two vessels were released, while seven others were abducted and held hostage by the armed groups.
The six crew members aboard tugboat Charles and scow Robby arrived in Balikpapan, East Kalimantan, on June 25, and according to the Indonesian Navy, they could go home to their families soon.
This is the third instance of the armed groups hijacking Indonesian vessels, with the first incident involving the kidnapping of seamen in late March, while four other Indonesian sailors were abducted by Abu Sayyaf militants in mid-April.
The hostages were released in early May, and later the Indonesian government held a trilateral meeting with Malaysia and the Philippines in Yogyakarta.
The three governments had agreed to conduct coordinated patrols in their maritime border areas to prevent future incidents of hijacking and other crimes.
http://www.antaranews.com/en/news/106023/indonesian-fm-calls-philippines-govt-to-monitor-hostage-crisis