From the Philippine Star (Oct 7):
WATCH: Video - US, Philippine Marines fire live artillery in drills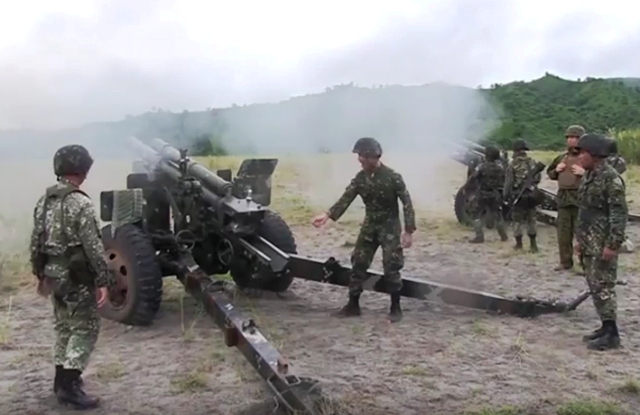 Screenshot from video released by the US Marines Corps showing Philippine Marines firing live artillery.
ZAMBALES, Philippines — United States Marines and their Filipino counterparts released videos of drills at the Amphibious Landing Exercise (PHIBLEX 15) in Crow Valley.
PHIBLEX 15 is an annual, bilateral training exercise conducted by US Marine and Navy Forces with the Armed Forces of the Philippines to strengthen our interoperability and working relationships across the range of military operations from disaster relief, to complex expeditionary operations.
In this video, Marines from two countries fire live artillery across the gunnery range.
Video from DVIDS/LCpl Daniel Auvert/Released.
http://www.philstar.com/news-videos/2015/10/07/1508158/watch-us-philippine-marines-fire-live-artillery-drills