From the Philippine Star (Jul 21):
Rebel dead, militiaman hurt in Camarines Norte clash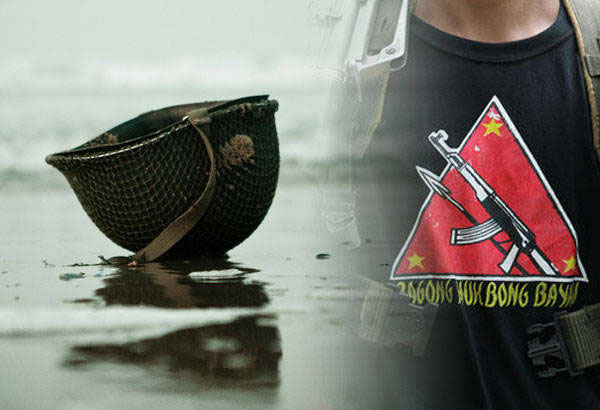 Attacks by communist rebels on government troops have been frequent in recent months, especially in remote areas of the country
A suspected communist rebel was killed on Monday while a government militiaman was wounded during an encounter in Camarines Norte, the military said.
A report from the

9th Infantry Division

of the Philippine Army identified the injured as Hubert Pagao, a member of the
Civilian Auxiliary Force Geographical Unit.
The military said that the firefight began around 10 a.m. in Barangay Sta. Elena in Jose Panganiban town when a group of patrolling soldiers, led by a certain Sgt. Pujeda, was fired upon by around seven armed men.
The rebels fled the area after the five-minute gun battle, the military added. .
Soldiers later recovered one of the rebels' body in the area
while Pagao was rushed to a nearest hospital for treatment.