From Rappler (Oct 10):
No ISIS recruitment in schools – ARMM gov
ARMM officials say they have not received confirmed reports on the existence and recruitment of ISIS in the region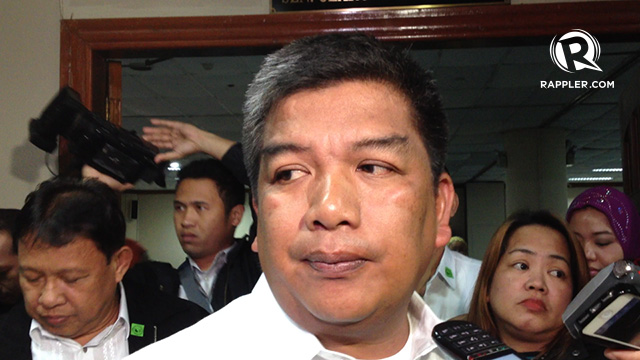 Hataman was reacting to the recent pronouncement of Education Secretary Armin Luistro, who cited unconfirmed reports that the militants have penetrated schools in Mindanao to recruit students to join the ISIS campaign.
Amir Mawallil, ARMM's information director, said concerned agencies and communities have not reported any confirmed reports on the existence and recruitment of ISIS in the region.
"As of this time, we have not received any confirmed information about the existence of ISIS and its recruitment in ARMM," Mawallil said.
DepEd-ARMM Secretary Jamar Kulayan supported Hataman's statement, and said even the school officials have not noticed any ISIS-related activities.
Kulayan said the regional government is confident to declare the schools as safe areas of learning and zones of peace.
The regional government added that it is on track and is on full steam in its peace program in support of efforts of the national government and the Moro Islamic Liberation Front (MILF) to end the conflict in the region.
In late August, the MILF condemned extremist jihadists in Iraq and Syria, and vowed to stop the spread of their "virus" into the Southeast Asian nation. (
READ: MILF vows to stop ISIS 'virus' in PH
)
Earlier, the Bangsamoro Islamic Freedom Fighters (BIFF) claimed that it has made an alliance and has constant communications with ISIS but had also given an assurance that they are not recruiting Filipinos to join the fighting in the Middle East.
Led by former 105th Base commander Ustadz Ameril Umra Kato, the BIFF splintered from the MILF after serious disagreements with the conduct of the peace negotiations with the government.
http://www.rappler.com/nation/71595-no-isis-recruitment-schools