From Rappler (Jun 6):
WATCH: PNP Special Action Force celebrates 35 years of service
The Special Action Force remains one of the most prestigious units of the Philippine National Police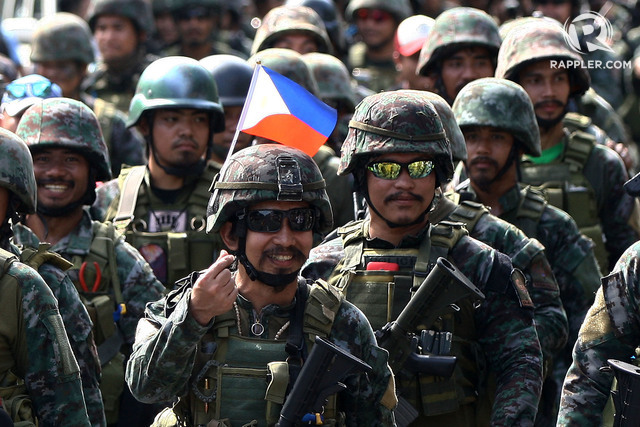 MANILA, Philippines –
The Special Action Force (SAF), the elite unit of the Philippine National Police (PNP), celebrated 35 years of service on Tuesday, June 5.
With two former police chiefs gracing the event, and the current police chief Director General Oscar Albayalde as guest of honor, the SAF paid tribute to their members, past and present, at Camp Bagong Diwa in Taguig City.
The unit held a brief program comprised of speeches and a parade to showcase equipment acquired over the years.
Established in 1983 by former president Fidel Ramos, the SAF has gone far.
Back then, the SAF was just a small unit of the now-defunct Philippine Constabulary (PC), created to battle New People's Army (NPA) rebels and the Moro National Liberation Front (MNLF).
As the years went by, their responsibilities extended to
counterterrorism
and major rescue operations, also leading them to face high-profile cases and
controversies
.
Now, 35 years later, the SAF remains to be called the "tagaligtas" (saviors) of the PNP.
https://www.rappler.com/nation/204182-pnp-special-action-force-35th-year-celebration-video