From the Mindanao Examiner (Jun 19):
Philippine troops recover P250-M ISIS meth in besieged city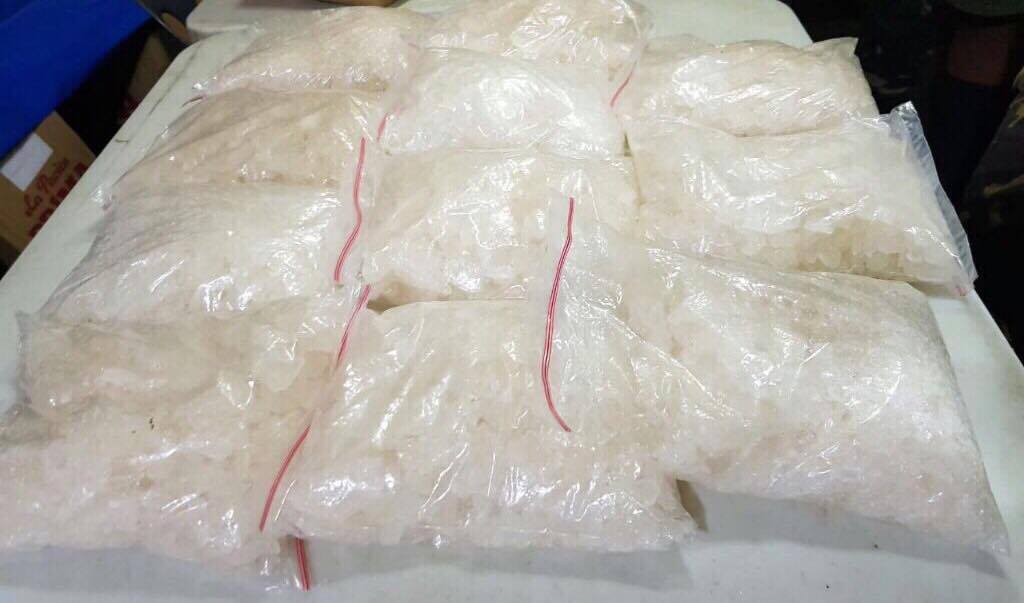 A military photo released to the regional newspaper Mindanao Examiner shows the seized crystal meth from ISIS fighters in Marawi City.
Troops have recovered 24 pounds of high-grade crystal meth from ISIS fighters following a clash in the war-torn city of Marawi where some 400 militants are still holed out nearly a month after they launched a daring attack aimed at putting up a province of the Islamic State in southern Philippines.
Army Captain Jo-Ann Petinglay, a spokeswoman for the Western Mindanao Command, said
army soldiers pursued a small group of militants who came out from a row of houses and eventually caught up with them and sparking a firefight. At the end of the clash, ISIS fighters left behind a bag containing the illegal drugs, including four automatic weapons.
"Soldiers spotted armed men in black robes emerging from a cluster of houses that prompted troops to maneuver. The terrorists put up a fight but fled while carrying items taken from one of the houses. Troops from the Alfa Company of the 49th Infantry Battalion led by First Lieutenant Emerson Tapang recovered the shabu and four high powered firearms after figuring out in a firefight,"
Petinglay said, adding, the value of the drugs could reach over P250 million.
The recovery of the crystal meth bolstered earlier reports by the military that ISIS fighters were high in drugs every time they fight security forces. President Rodrigo Duterte had repeated said that illegal drugs are funding terrorism in the country.
"It may be recalled that numerous sachets of shabu were recovered by troops in the fighting positions of Maute and Abu Sayyaf terrorist groups since the first and second week of their attack in Marawi. Troops in the front line say they are facing drug crazed individuals who are evidently high on illegal drugs,"
Petinglay said.
Just last month, military forces also recovered over P76 million in cash and cheques from an ISIS stronghold following a massive assault that dislodged the militants from an occupied house in Marawi.
Fighting still continue in Marawi despite military pronouncements that troops have taken control of nearly all villages in the city and that over 200 militants, including about 8 foreign jihadists, had been killed since clashes began, although soldiers only recovered about four dozen bodies in the battle zone.
http://mindanaoexaminer.com/philippine-troops-recover-p250-m-isis-meth-in-besieged-city/