From the Mindanao Examiner (Jun 17):
Abu Sayyaf bomber captured in Zamboanga City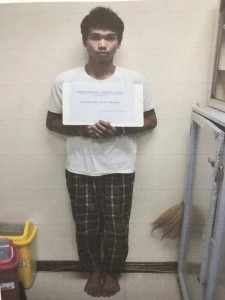 Military photos released to the regional newspaper Mindanao Examiner show suspected Abu Sayyaf bomber Hamsi Marani who is captured in Zamboanga City.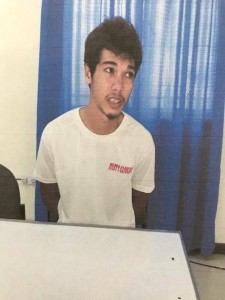 Security forces captured a suspected Abu Sayyaf bomber following a raid before sunrise Saturday in Zamboanga City in southern Philippines, officials said.
Officials said Hamsi Amajad Marani was captured in the village of Muti after a civilian tipped off the military about his presence.
Various materials used in the manufacture of improvised explosives were also recovered from
Marani, who is believed to be an aide of Abu Sayyaf chieftain Isnilon Hapilon, the Amir of the Islamic State fighters in the Philippines.
"The subject is a notorious member of the ASG, and is a trained bomber by an Indonesian Jemaah Islamiyah bomb expert. Said Abu was also involved in series of military encounters against the government forces in Sulu and Basilan provinces,"
said Army Captain Jo-Ann Petinglay, a spokeswoman for the Western Mindanao Command.
She said Marani is currently being interrogated by the police. No other details were released by authorities on Marani.
http://mindanaoexaminer.com/abu-sayyaf-bomber-captured-in-zamboanga-city/