From ABS-CBN (Dec 29):
Maute Group behind Leyte bombing: AFP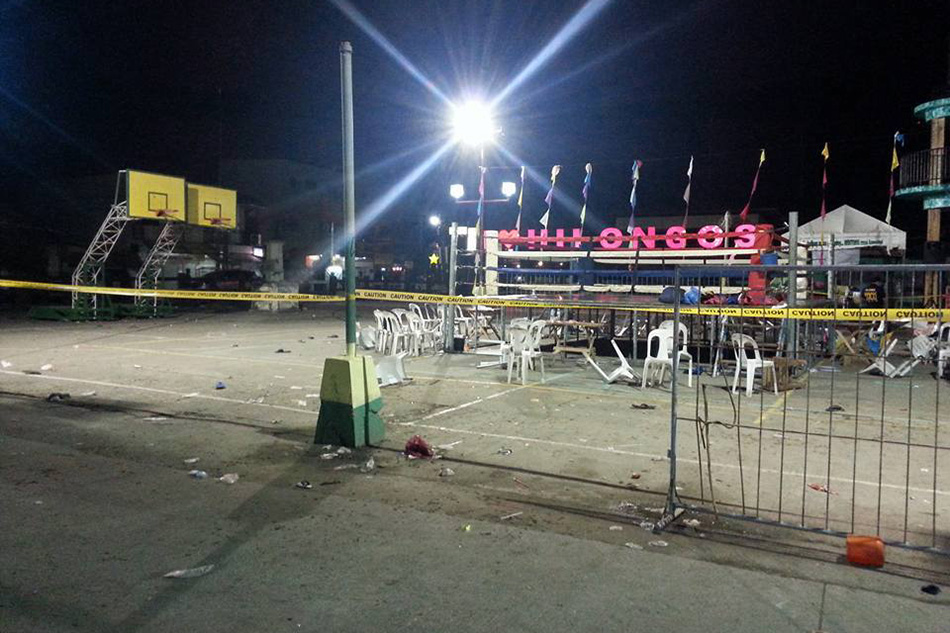 AFP tells public: Avoid crowds in New Year revelry
MANILA - A day after two separate explosions rocked Cotabato and Leyte provinces, the Armed Forces of the Philippines (AFP) on Thursday urged the public to celebrate the New Year in their own homes instead of flocking to 2017 countdown parties.
The military also advised Filipinos to avoid crowded areas like airports, seaports, malls and train stations.
AFP Public Affairs chief Col. Edgard Arevalo, however, clarified that authorities are not forcing the public to forego the tradition of ringing in the New Year in public areas, but are merely emphasizing that such places typical venues of terrorist attacks.
In December alone, there has been six incidents of bomb explosions or recoveries, mostly in Mindanao, Arevalo said.
Four of these incidents occurred on Wednesday, including an explosion that wounded 34 people in
Leyte
; a roadside blast that injured seven others in
North Cotabato
; the lobbing of two grenades at the provincial office in Shariff Maguindanao; and the discovery of another homemade bomb in the same town.
'TERROR GROUPS MOBILIZING'
The December 28 incidents in Maguindanao were masterminded by Bangsamoro Islamic Freedom Fighters (BIFF), while the Leyte bombing was done by the Maute terrorists, said Arevalo.
The AFP surmised all the incidents were connected because the Maute, BIFF, and other local terror groups have forged an alliance in a bid to gain recognition from the Islamic State.
The blasts, Arevalo added, indicate that the Maute group suffered loses from military offensives in their stronghold in Butig, Lanao Del Sur, are now trying to divert attention away from their center of power.
Anti-drug operations were also seen as a motive for the terror groups' retaliatory attacks.
The AFP is also looking into the possibility that some Maute fighters are planning terror acts outside Mindanao.
Arevalo asked the public to immediately report any suspicious individuals or packages to authorities.
Amid its warning, the AFP also said security forces are working round the clock even during the holidays to avert any terror attacks.
http://news.abs-cbn.com/news/12/29/16/maute-group-behind-leyte-bombing-afp