From the Philippine Star (Aug 23):
Air Force says attack helicopters to be delivered by year's end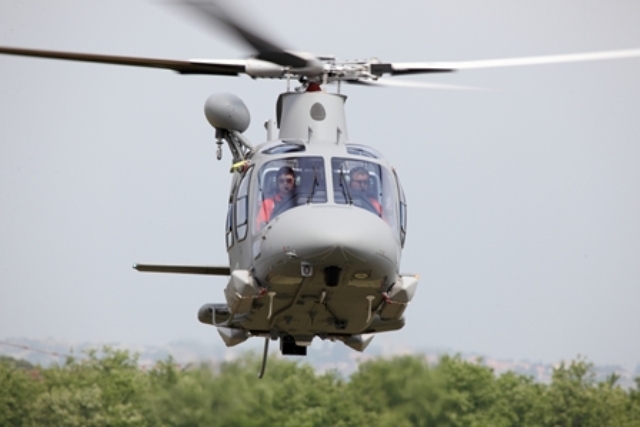 A photo of a AW109 Power helicopter, which the Philippine Air Force is purchasing from an Italian company. AugustaWestland photo
Philippine Air Force (PAF) official said "power" attack helicopters will be delivered and completed before the end of this year.
"We expect six more attack helicopters that will come before the year ends," PAF commander Lt. Gen. Jeffrey Delgado said in a state news.
The PAF said it formally commissioned its first two attack AugustaWestland AW-109E "Power" attack helicopters last August 17 but all six units will be delivered within the year.
Delgado is confident that the remaining aircraft will be mission-capable before the last quarter of 2015.
In 2013, the Philippine government signed an eight-unit AW-109E order with Augusta Westland worth P3.44 billion.
The AW-109E was procured since it has established itself as the world's best selling light-twin helicopter for maritime missions.
With the helicopter's speed, capacity and productivity combine with reliability and ease of maintenance, it has become the most cost effective maritime helicopter in its class.
This aircraft is a three-ton class, eight-seat helicopter powered by two Pratt and Whitney PW206C engines with safety features such as fully separated fuel system, dual hydraulic boost system, dual electrical systems and redundant lubrication and cooling systems for the main transmission and engines.
Aside from its maritime mission-capability, the aircraft has reinforced-wheeled landing gear and deck mooring points and extensive corrosion measures for shipboard operations.
The United States government is also supporting the Philippine military modernization through its military funding. US said there will be two more C-130s to be delivered in the first quarter 2016 that will be used to aid the Philippines army in its missions.
http://www.philstar.com/headlines/2015/08/23/1491316/air-force-says-attack-helicopters-be-delivered-years-end