From the Philippine Star (May 18):
Balikatan 2014 helps build communities in Albay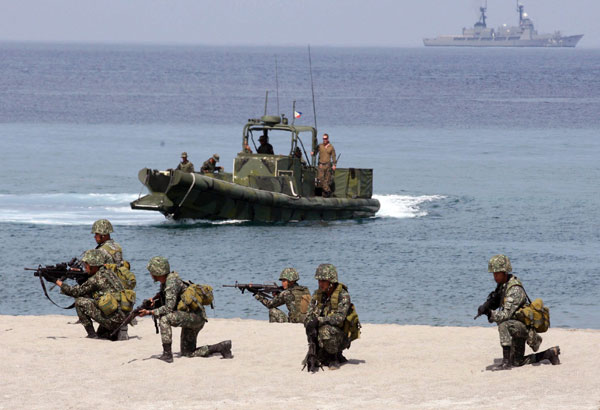 LEGAZPI CITY, Philippines - –
Completed projects under the engineering civic assistance program of Balikatan 2014 were turned over to beneficiaries after the annual bilateral exercises between the Armed Forces of the Philippines (AFP) and the US military ended here Friday.
US Marine Maj. Jason Johnson, deputy commander of the Joint Civil Military Operations Task Force (JCMOTF)

based at Camp General Simeon Ola, commended all the participants for a job well done.
"We're so proud we have renovated

Tamaoyan Elementary School

among the many projects we've done; one of them was a comfort room

in Barangay Pawa

here as well as a school

in Doña Mercedes

, two classrooms

in Barangay Malobago

and a health clinic," Johnson said.
Johnson led the turnover of the completed projects at the Tamaoyan Elementary School Friday.
Johnson said some 165 USAF servicemen as well as seven Australians took part in the humanitarian mission from April 5 to May 17.
Asked to comment on the quality of constructed projects, Johnson remarked, "They were absolutely beautiful."
http://www.philstar.com/headlines/2014/05/18/1324466/balikatan-2014-helps-build-communities-albay