From Rappler (Mar 1):
BIFF attacks military HQ in Maguindanao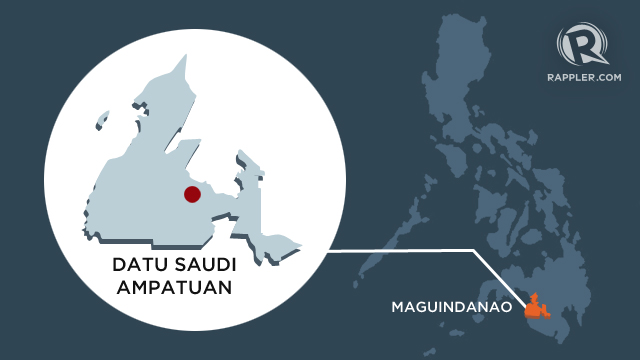 As the government reassured the country that the
final peace deal with the Moro Islamic Liberation Front would be signed end of March
,
the Bangsamoro Islamic Freedom Fighters (BIFF) opposing the deal staged an attack against a military headquarters in Maguindanao late Friday evening, February 28.
Abu Misry Mama, spokesman of the BIFF

, said a

"new guerrilla unit"

conducted the harassment operations against

the main camp of the 2nd Mechanized Battalion in Datu Saudi Ampatuan town

at around 11 pm.
The attack came weeks after government forces launched a massive security operations against the BIFF. (READ
Military captures BIFF strongholds, extends operations
and
Military sets up detachment in captured BIFF camps
)
Mama said their fighters hid under the darkness and were able to breach through the security of the headquarters. Using automatic rifles, sniper rifles, and grenade launchers, the rebels opened fire, resulting to minutes of gunfight.
"We know the soldiers sustained fatalities, but we could not give body counts because we were not able to do an assessment of the damage. It was very dark during the firefight," Mama said.
The military confirmed that 3 government forces were wounded in the attack.
Colonel Edgar Gonzales, chief of the military's 1st Mechanized Brigade, claimed that their counter-attack left at least 3 rebels dead.
Mama said that the BIFF sustained no injuries or fatalities.
Security forces are in control in the area and was able to immediately conduct pursuit operations to flush out the rebels, Gonzales said.
Mama claimed that after the attack, the BIFF also ambushed a convoy of military reinforcements not far away from the military headquarters.
Gonzales clarified that it was not an ambush but an encounter between the blocking forces of the military and the fleeing rebels.
Despite the successive clashes with the military, the BIFF is still confident that they would be able to sustain their armed struggle for an "independent Bangsamoro state."
"These attacks are proof that the military failed in its objective to crush the BIFF," Mama said.
http://www.rappler.com/nation/51867-biff-attacks-military-headquarters-maguindanao