From the Taipei Times (Dec 21):
Tourist abducted from Malaysian island rescued
END OF ORDEAL:

Chang An-wei is in extreme shock and suffering from allergies, but is safe after being rescued from her captors on islands in the Philippines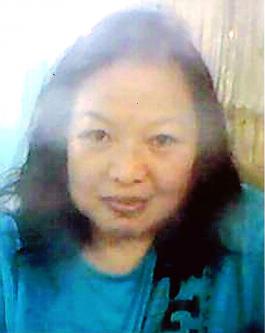 Taiwanese tourist Chang An-wei is pictured in an undated photo from Chinese Nationalist Party (KMT) Legislator Alex Tsai's Facebook page. Photo: CNA
Taiwanese tourist Chang An-wei (張安薇), who was abducted from a Pom Pom Island resort in Malaysia on Nov. 15, has been rescued, Taiwan's representative to the country Lo Yu-chung (羅由中) confirmed last night.
Malaysian police authorities informed the representative office that Chang was rescued by the armed forces of the Philippines, and she has been sent to a hospital for health checks and treatment, Lo said.
Chinese Nationalist Party (KMT) Legislator Alex Tsai (蔡正元) told a press conference at 7pm that he heard the news in the morning.
While Chang is in extreme shock and suffers from allergies caused by mosquito bites, she is safe and sound, Tsai added.
Tsai declined to reveal details about the rescue operation and negotiations on a ransom due to concerns over the safety of people involved in the mission.
Earlier yesterday morning, Tsai posted a photograph of Chang on his Facebook page, with messages wishing her early return, but he withdrew the photograph later.
According to reports in Malaysia, Malaysian Inspector-General of Police Tan Sri Khalid Abu Bakar tweeted the news, saying Chang was rescued from islands in Sulu Province, southwestern Philippines, and has been admitted to the Merin Hospital in the province.
In his tweet at 5:15pm, Khalid said Chang will be flown to the Zamboanga Hospital tomorrow for a medical checkup.
Taiwanese businessman Hsu Li-min (許立民), who had accompanied the 58-year-old Chang on the resort island, was shot dead when the suspected Abu Sayyaf terrorists, a Philippine Islamist group, attacked Pom Pom Island.
http://www.taipeitimes.com/News/front/archives/2013/12/21/2003579484