From GMA News (Nov 14):
US Marines fly Ospreys in delivering relief goods to Yolanda victims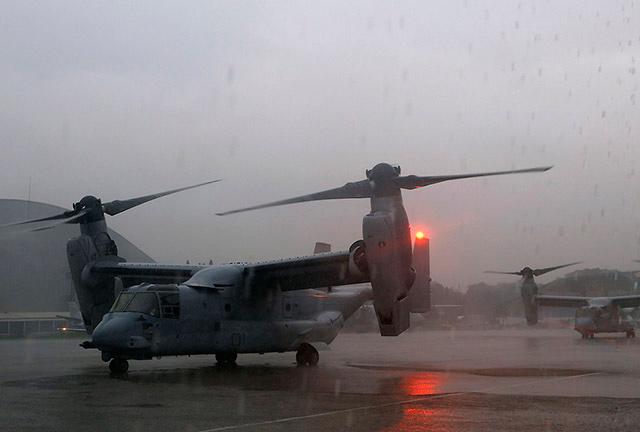 Two US Marines V-22 Ospreys ferrying personnel to help in the relief efforts in Tacloban City prepare to take off from Villamor Air Base in Pasay City on Wednesday, November 13. The Bell Boeing V-22 Osprey is an American multi-mission, military, tiltrotor aircraft with both a vertical takeoff and
landing
(VTOL), and short takeoff and landing (STOL) capability. It is designed to combine the functionality of a conventional helicopter with the long-range, high-speed cruise performance of a turboprop
aircraft
.
Reuters/Cheryl Ravelo
http://www.gmanetwork.com/news/photo/48389/us-marines-fly-ospreys-in-delivering-relief-goods-to-yolanda-victims