From the Philippine Star (Feb 17):
US Navy officer says they won't be bullied by China in disputed waters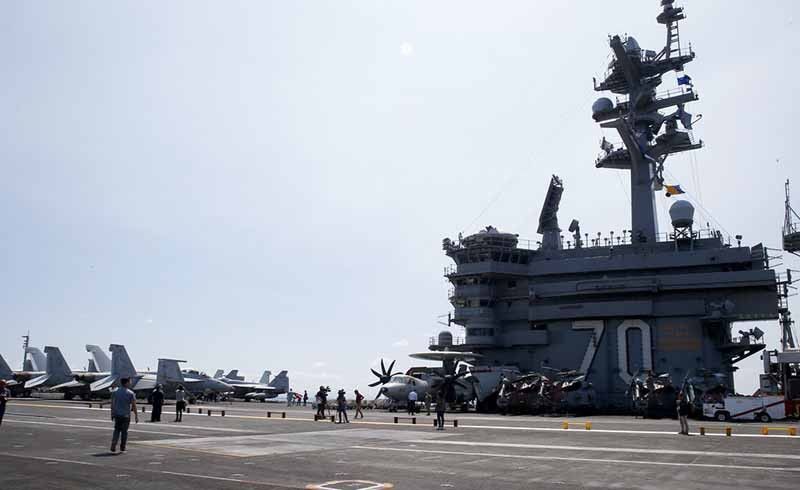 A Navy officer aboard a mammoth U.S. aircraft carrier brimming with F18 fighter jets said American forces will continue to patrol the South China Sea wherever "international law allows us."
One of the US Navy's longest-serving active carriers arrived in Manila on Friday for a routine port visit during its Western Pacific deployment.
More than 5,500 sailors from aircraft carrier USS Carl Vinson and guided-missile destroyer USS Michael Murphy will participate in community service projects while in Manila.
https://beta.philstar.com/happens/239